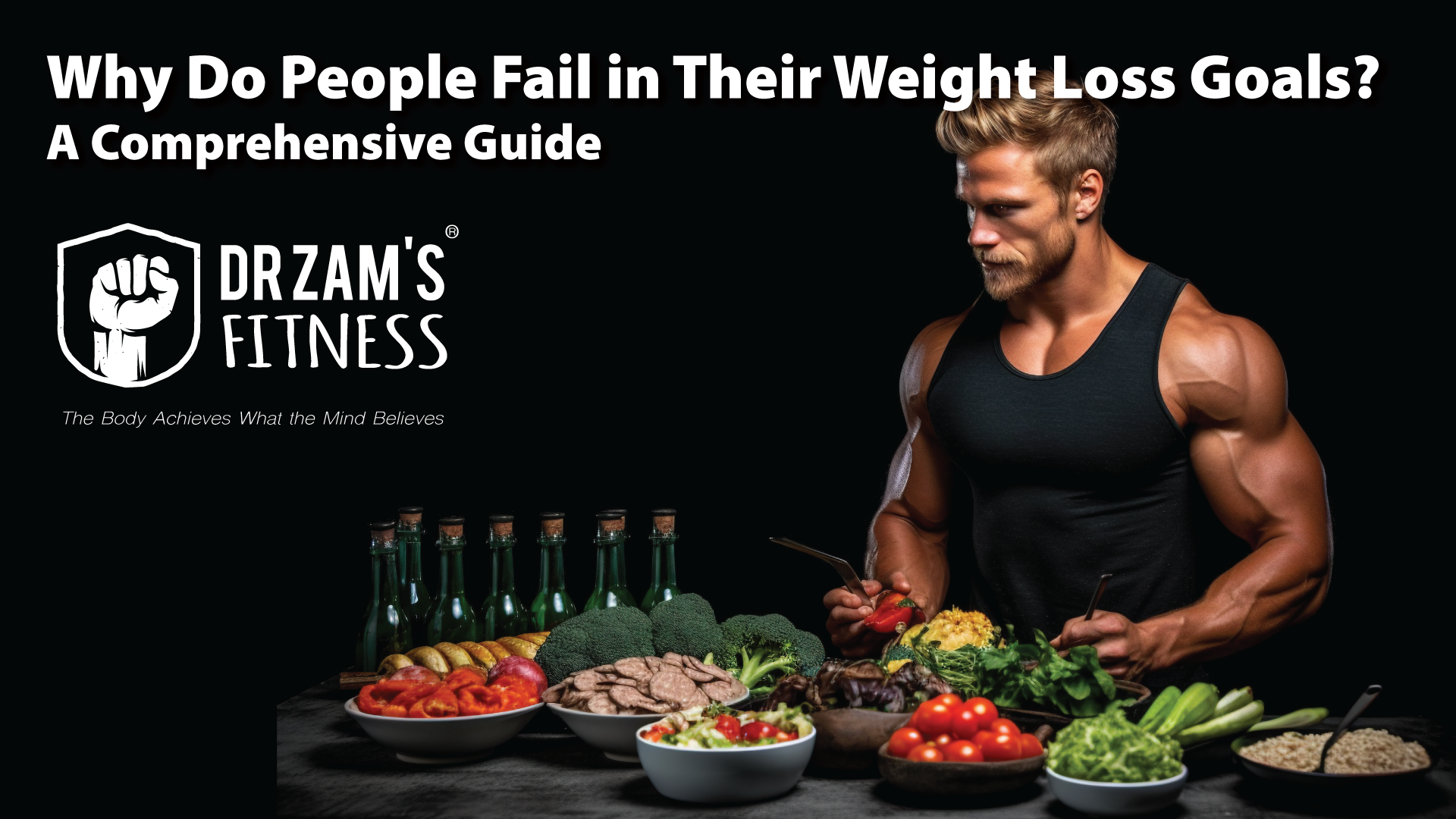 Weight loss is a journey that many embark on, but not everyone reaches their destination. At Dr Zam's Fitness®, we believe in the power of the mind-body connection, encapsulated in our slogan, 'The Body Achieves What the Mind Believes.' This article explores the common reasons why people fail in their weight loss goals and provides guidance on how to overcome these challenges.
1. Lack of Clear Goals and Planning
Set SMART goals that are specific, measurable, achievable, relevant, and time-bound. A clear plan keeps you focused and motivated.
2. Inconsistent Approach
Consistency is the cornerstone of success. Establish a routine that fits your lifestyle and stick to it.
3. Unrealistic Expectations
Weight loss is a gradual process. Set realistic expectations and celebrate small victories along the way.
4. Lack of Support
Surround yourself with supportive friends, and family, or join our community at Dr Zam's Fitness® for encouragement and motivation.
5. Emotional Factors
Recognize and address emotional eating or underlying psychological issues with professional help if needed.
6. Choosing the Wrong Diet or Exercise Plan
Our experts at Dr Zam's Fitness® can tailor a plan that suits your unique needs, preferences, and medical history.
7. Ignoring the Mind-Body Connection
Embrace a holistic approach that nurtures the body, mind, and soul. Meditation, mindfulness, and positive thinking are integral to success.
8. Lack of Professional Guidance
Our certified trainers, nutritionists, and life coaches at Dr Zam's Fitness® are here to guide you every step of the way.
9. Overemphasis on Scale Weight
Focus on overall health, fitness levels, and how you feel, rather than just the number on the scale.
10. Medical Conditions
Consult with healthcare providers to understand and manage any medical conditions that may affect your weight loss journey.
11. Sustainability
Choose a balanced and sustainable approach that you can maintain in the long term.
12. Lack of Education and Misinformation
Educate yourself with evidence-based approaches or rely on our experts at Dr Zam's Fitness® to guide you away from fad diets and misconceptions.
Conclusion
Weight loss is more than a physical transformation; it's a mental and emotional journey. At Dr Zam's Fitness®, we stand by the philosophy that 'The Body Achieves What the Mind Believes.' With the right mindset, clear goals, professional guidance, and a holistic approach, you can overcome the common pitfalls of weight loss and achieve lasting success.
Join us at Dr Zam's Fitness® and let us guide you on a transformative journey towards a healthier, happier you. Your body can achieve anything; it's your mind you have to convince.