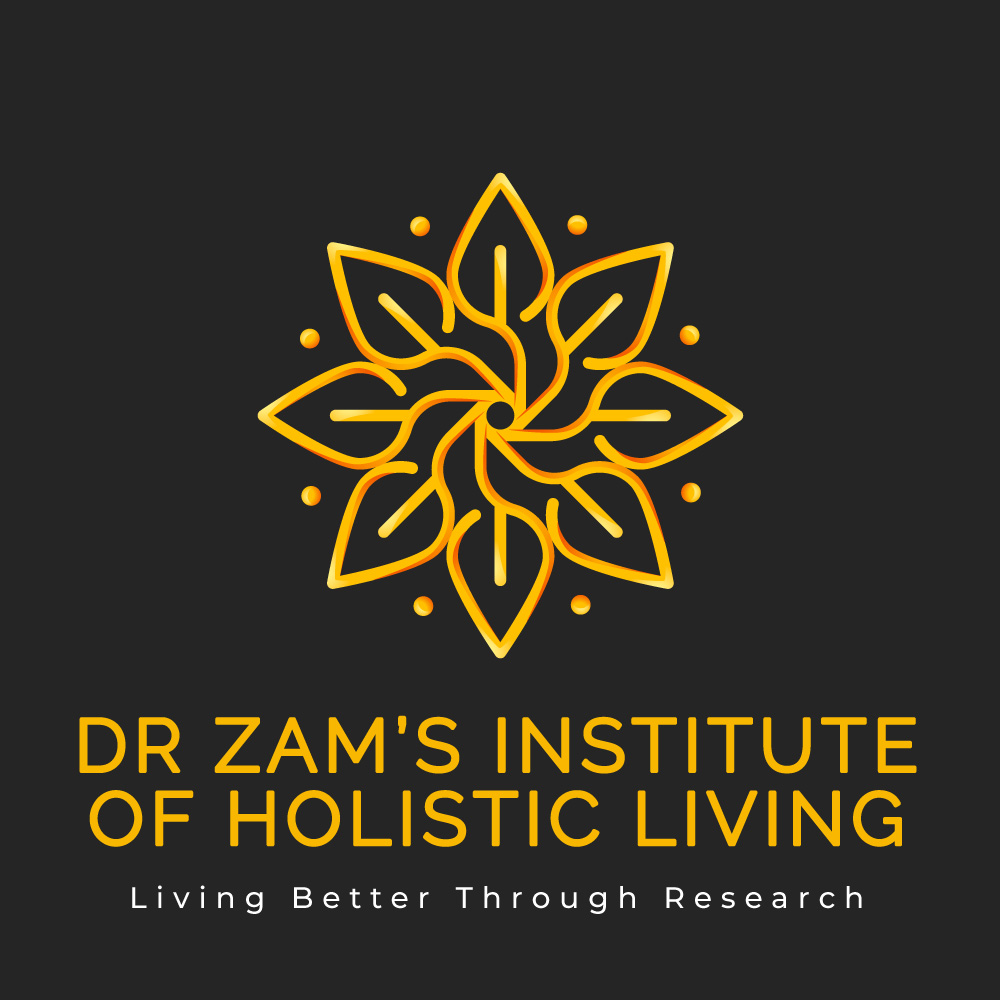 Welcome to Dr Zam's Institute of Holistic Living – a research institute dedicated to the holistic development of individuals and the positive impact on society and the environment. As part of Dr Zam's Enterprises Pte Ltd, headquartered in Singapore, the Institute is an integral part of our mission to empower people to live their best lives possible.
Our Approach
At the Institute of Holistic Living, we believe in the power of the Science-based Living Approach to Body, Mind, and Soul. We are committed to providing training, coaching, mentoring, and consulting, backed by scientific data and evidence-based practices. Our approach is holistic, balanced, and inclusive, focusing on five key areas of self-empowerment:
Body Development: We offer a range of fitness programs and wellness products, including Dr Zam's Fitness® and Dr Zam's Keto Fatloss Nutrition™, to support your physical well-being.
Mind Development: Our resources and tools are designed to foster mental growth and resilience, helping you to achieve a balanced and fulfilling life.
Soul Development: We provide resources for spiritual growth and self-discovery, helping you to connect with your inner self and live a more meaningful life.
Career Development: Our career development resources are designed to provide guidance and support for those looking to advance in their professional lives. Whether you're seeking a promotion, considering a career switch, or just wanting to develop new skills, we are here to support you.
Entrepreneurial Development: Our resources in this area are designed to empower current and aspiring entrepreneurs with the knowledge and skills needed to succeed in the business world.
Connect With Us
We invite you to explore our offerings and discover how Dr Zam's Institute of Holistic Living® can support you in your journey towards holistic living. For more information, feel free to connect with us.
Recent Science and Evidence
At Dr Zam's Academy®, we embrace the philosophy that "Everyone Can Succeed™." Success is within reach for all, but it requires discipline, a quality that can be nurtured and honed. Here are 10 evidence-based strategies to cultivate discipline, guiding you on a path to excellence. 1. Setting Clear Goals Research Evidence: Clear goals lead to…

---

Introduction The human mind is a complex entity, with various components working in tandem to shape our behaviors, thoughts, and actions. Two such components, motivation and cognition, play a crucial role in how we perceive and interact with the world around us. This article explores the intricate interplay between motivation and cognition, shedding light on…

---

Introduction Insulin resistance, a key player in the pathogenesis of type 2 diabetes and metabolic syndrome, has become a global health concern. This article delves into the intricacies of insulin resistance, providing a comprehensive, evidence-based overview of its mechanisms, implications, and potential therapeutic strategies. Understanding Insulin Resistance Insulin, a hormone produced by the pancreas, plays…

---
𝗖𝗼𝗻𝗻𝗲𝗰𝘁 𝘄𝗶𝘁𝗵 𝗨𝘀!