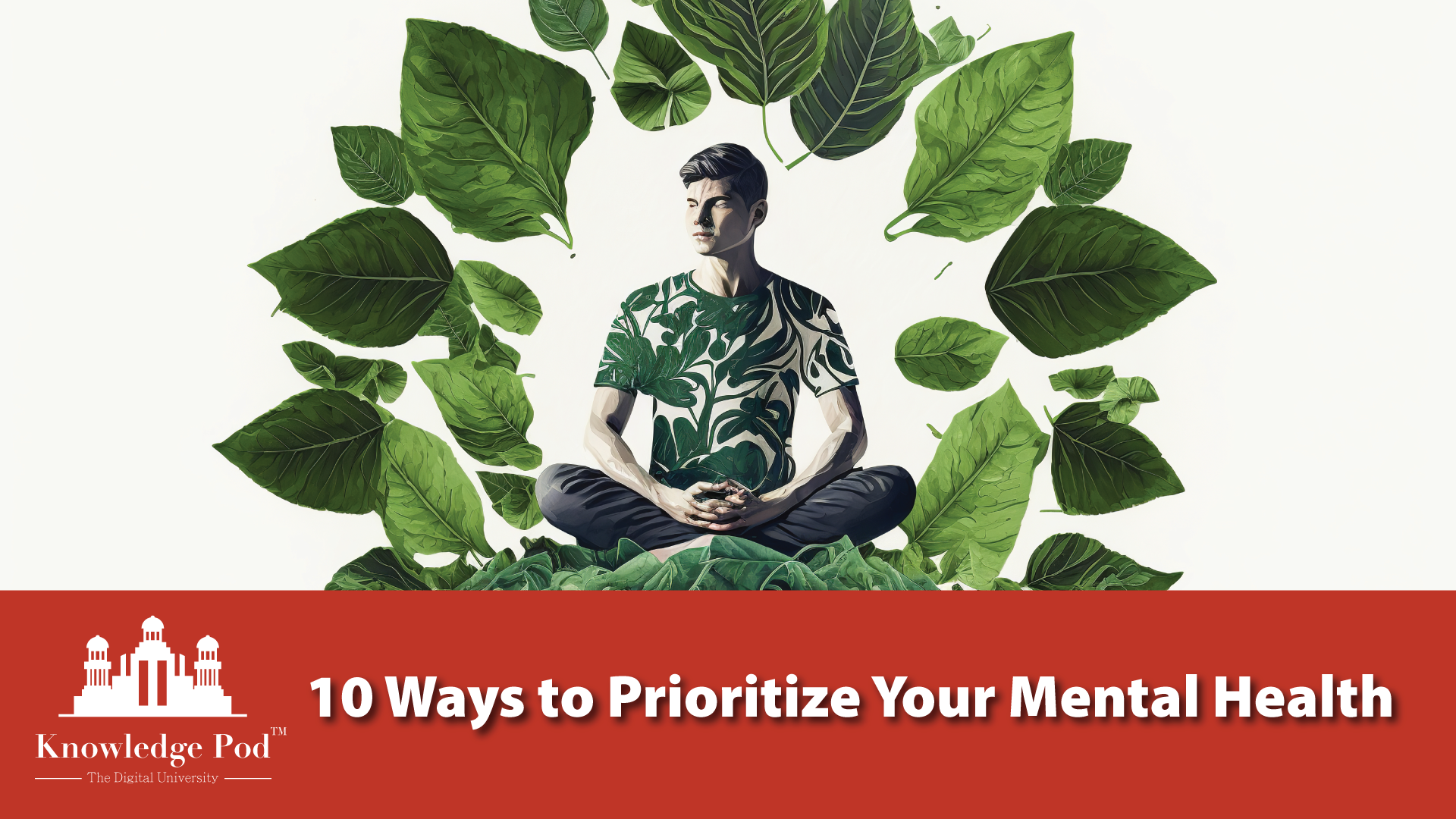 In our fast-paced world, mental health often takes a backseat. However, it's time we change that narrative. Whether reading this article or tuning into our podcast, we're here to guide you on a transformative journey. Here are 10 practical ways to prioritize your mental health and cultivate a life of wellness and balance.
1. Practice Self-Care: Self-care is not a luxury, but a necessity. Ensure you get enough sleep, eat a balanced diet, and engage in regular physical activity. These actions can significantly impact your mental health, enhancing your mood and energy levels.
2. Cultivate Mindfulness: Mindfulness involves being fully present in the moment. Regular practice can reduce stress, improve focus, and contribute to a better understanding of your mental and emotional patterns.
3. Foster Strong Relationships: Building strong, positive relationships with others provides a support network that can help you navigate life's challenges. Make time for these relationships, and don't hesitate to lean on your support network when you need it.
4. Seek Professional Help: If you're struggling with your mental health, seeking professional help is a crucial step. Therapists, psychologists, and psychiatrists can provide strategies and treatments to manage and overcome these challenges.
5. Limit Screen Time: Excessive screen time can lead to feelings of anxiety and depression. Set boundaries for your digital consumption and take regular breaks from screens.
6. Practice Gratitude: Regularly expressing gratitude can help shift your mindset and reduce stress. Try keeping a gratitude journal or simply taking a moment each day to reflect on what you're thankful for.
7. Spend Time in Nature: Nature has a calming effect on our minds. Regularly spend time outdoors, whether it's a walk in the park or a hike in the woods.
8. Learn Something New: Learning new skills or hobbies can provide a sense of accomplishment and purpose, which can boost your mental health.
9. Practice Positive Self-Talk: The way you talk to yourself matters. Practice positive self-talk and challenge any negative or unhelpful thoughts.
10. Promote Mental Health Awareness: Share your experiences and support others in their mental health journey. This can help break down the stigma associated with mental health issues and create a more understanding and empathetic society.
Remember, prioritizing mental health is a journey, not a destination. It involves daily commitment and conscious choices. If you found this guide helpful, we encourage you to share it with your loved ones. Like, follow, and share our content to join us in promoting mental health awareness. Together, we can journey towards mental wellness.