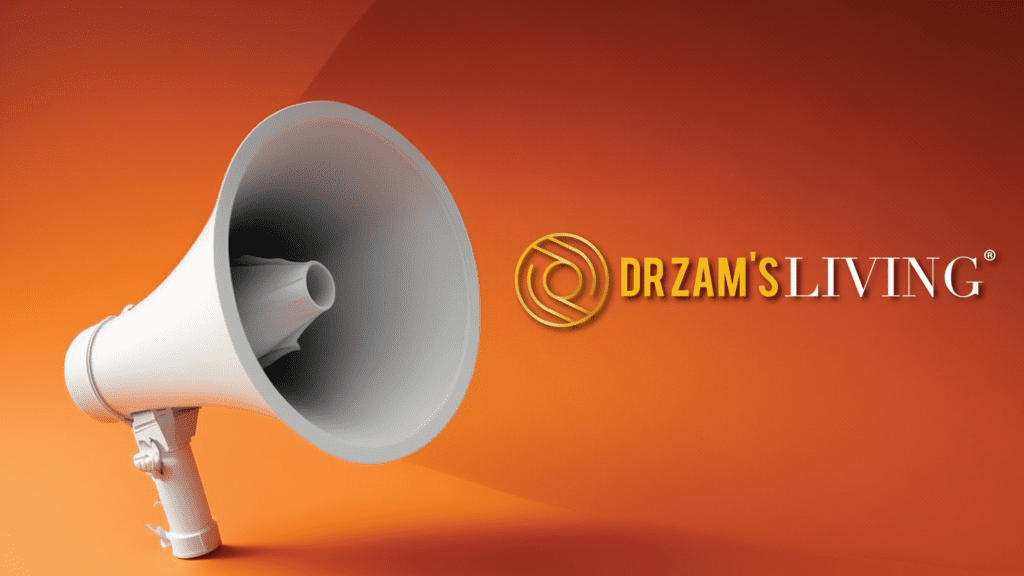 Dear valued community,
We are thrilled to announce a significant restructuring of Dr Zam's Living®. This restructuring is a strategic move to better serve our community and align with our mission of promoting 'Science-based Living for Body, Mind, and Soul®'.
Dr Zam's Living® has always been your trusted source for holistic living, providing invaluable resources and products for Body, Mind, and Soul. Now, we're expanding our offerings to include a new section: Professional Growth. This new section will be divided into two main branches: Career Development and Entrepreneurship.
✅ Career Development will provide resources and guidance for those looking to advance in their professional lives. Whether you're seeking a promotion, considering a career switch, or just wanting to develop new skills, this section will be your go-to resource.
✅ Entrepreneurship will cater to current and aspiring business owners. Here, you'll find resources on starting a business, scaling up, managing teams, and other essential entrepreneurial skills.
In addition to these new offerings, we continue to provide our established services and products. Our fitness programs, wellness products, educational resources, and personal development tools are all designed to support you in living a balanced and fulfilling life. Our brands such as Dr Zam's Fitness®, Dr Zam's Living®, Dr Zam's Academy®, Sugarless Me!™ by Dr Zam, Indulge™ Sugarfree Ice-cream, and Dr Zam's Amaze™ All Natural Sweetener. continue to offer quality products and services that cater to your physical, mental, and spiritual well-being.
We are excited about this expansion and the opportunity to provide even more value to our community. As always, we are committed to helping you live a balanced and fulfilling life. We invite you to explore the new Professional Growth section on our website and discover how we can support you in your professional journey.
Thank you for your continued support. We look forward to growing together.
🌟 Empowering your holistic transformation,
Dr Zam
CEO and Founder,
Dr Zam's Living® and Dr Zam's Enterprises Pte Ltd
www.DrZam.com