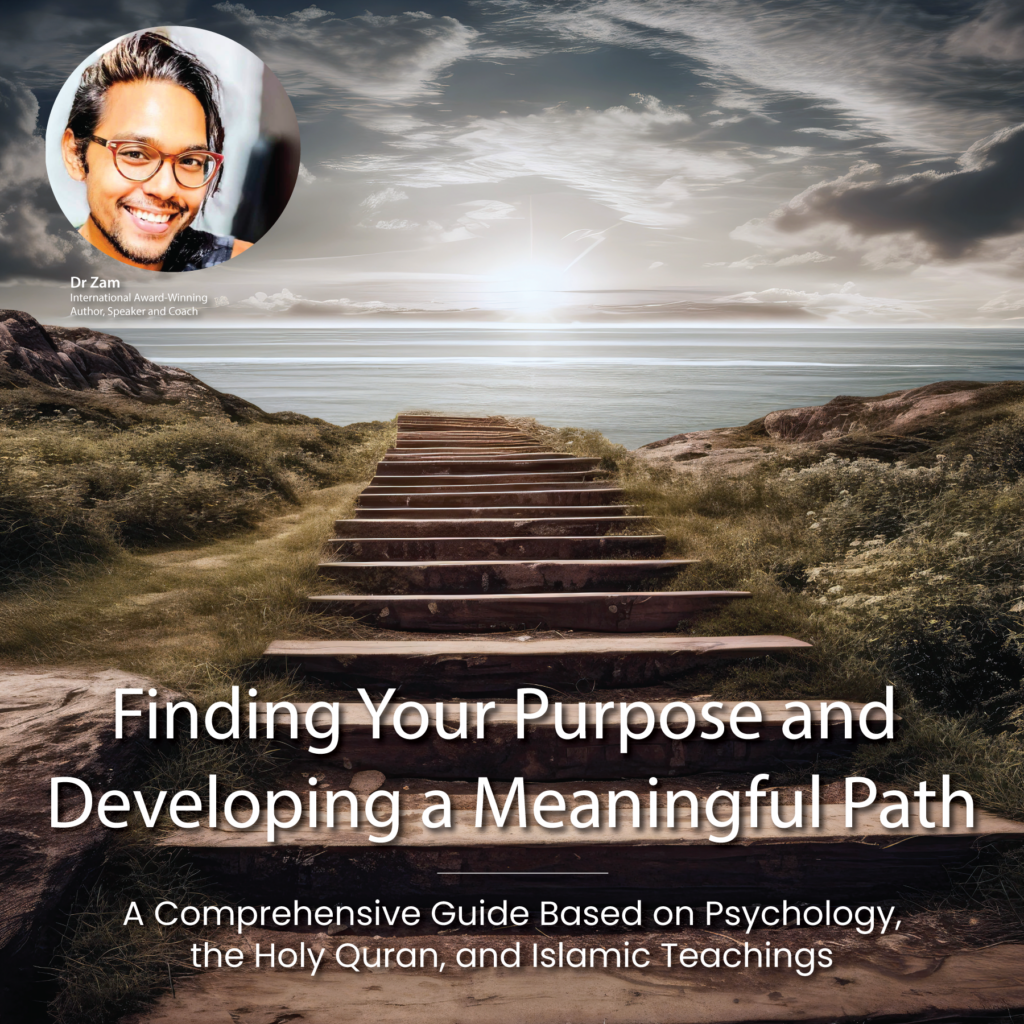 Introduction
In today's fast-paced world, the pursuit of purpose and fulfilling life can prove elusive. As a top life coach and expert in the synergy between psychology and Islamic principles, I have successfully guided individuals in their quest to discover a profound sense of purpose. Together, we've harnessed the guidance found in the Holy Quran and unlocked the time-tested psychological techniques that shape lives harnessing the power of positive change. In this article, you'll uncover strategies and teachings that will empower you to embrace your potential and propel you towards a purposeful existence.
Step 1: Reflect and Identify Your Core Values
The foundation for a fulfilling life is a strong, conscious understanding of your values. To identify your core values, engage in self-reflection and consider the principles that define you. Within the Islamic teachings, values such as humility, gratitude, patience, and generosity (the Holy Quran, 2:177) are held in high regard. Aligning yourself with these values can serve as a source of purpose and provide clarity as you navigate life's challenges.
Step 2: Define and Set Meaningful Goals
With a clear understanding of your values, transform that knowledge into actionable objectives. Develop goals that are in harmony with your soul's purpose, as stated in the Holy Quran, "Whoever does good, it is for his own soul; and whoever does evil, it is against it" (41:46). Setting SMART (Specific, Measurable, Achievable, Relevant, and Time-bound) goals allow you to work towards a specific outcome, fueling a sense of achievement and purpose.
Step 3: Nurture Your Spiritual Connection
Building and maintaining a deep spiritual connection will provide a solid foundation for conscious growth and lasting fulfilment. In Islam, developing a strong relationship with Allah can help provide a clear sense of purpose. Engage in practices like Salah (prayers), reading and contemplating the Holy Quran, and engaging in acts of worship to nourish your spirituality.
Step 4: Develop Emotional Intelligence and Resilience
Having a fulfilling life means cultivating the ability to cope with adversity and change. Emotional intelligence, or the ability to recognize and manage our emotions, is crucial for navigating life's challenges. Embrace emotions as guidance and leverage Islamic teachings about patience and forbearance (2:45) to foster resilience. Practising mindfulness and meditation can also help you develop skills to gain a better understanding of your emotional responses.
Step 5: Connect and Nurture Relationships
Developing strong bonds with family, friends, and the community will foster a sense of belonging, purpose, and fulfilment. Positive relationships are deeply ingrained in Islamic teachings, as mentioned in the Holy Quran, "And do good unto your parents, and near of kin, and unto orphans, and the needy…" (2:83). Work on improving communication skills, practice empathy, and be a source of support and encouragement for others to create lasting connections.
Step 6: Give Back and Serve Others
One of the most gratifying ways to live a purposeful life is to help others. Altruism and acts of kindness are encouraged in Islamic teachings (2:267) and contribute to our sense of fulfilment. By volunteering, showing compassion, or making a positive impact in someone's life, you experience gratitude and happiness, enriching your life in turn.
Conclusion
Discovering your purpose and living a fulfilling life is not only considered a personal endeavour but a spiritual one as well. By embodying the teachings of the Holy Quran and implementing psychology-supported techniques, you can develop a meaningful path, nurture resilience, and build strong relationships. With this guidance, you will unlock the doors to a life full of meaning, purpose, and lasting fulfilment.