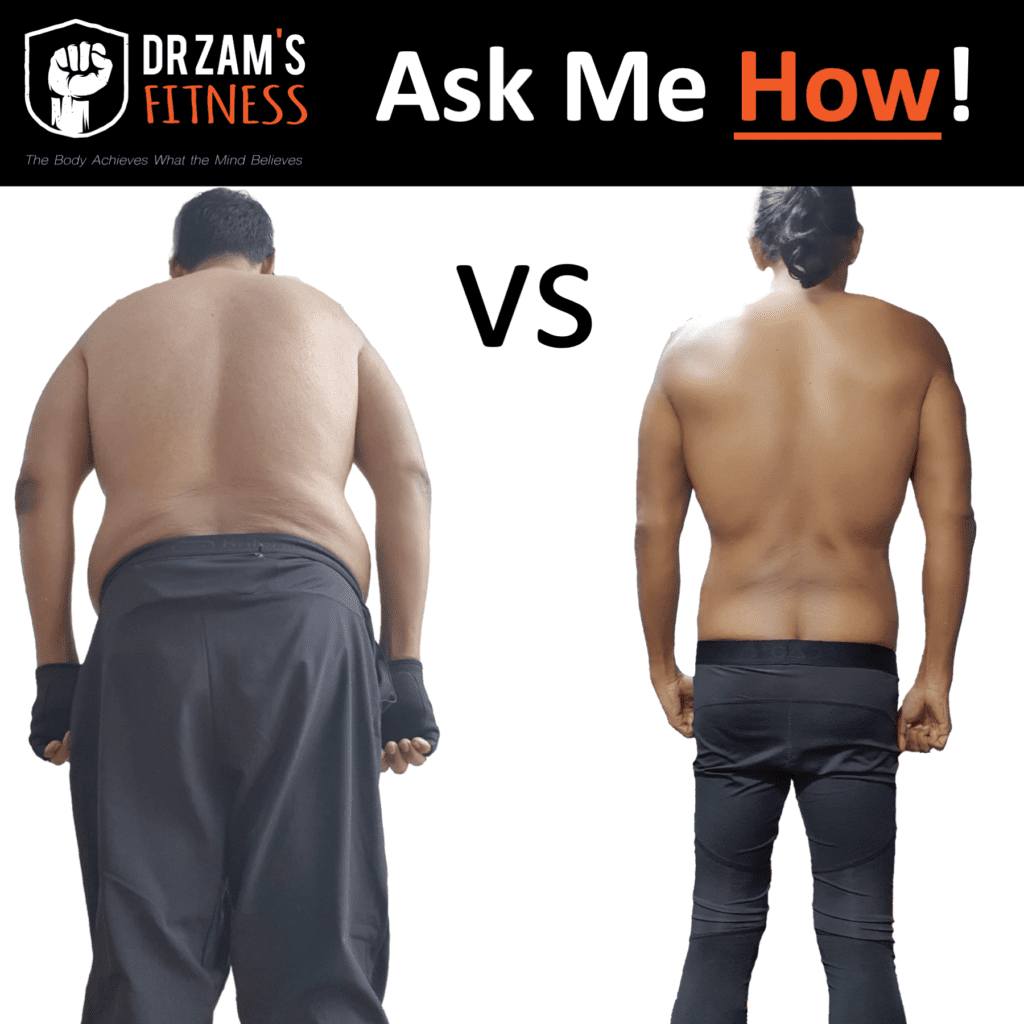 Hi there!
I am Dr Zam! There is a high chance you would have heard of me, or know me as the peak performance coach, motivational speaker, award-winning best-selling author of many books, most innovative educator, and master life coach.
I want to tell you my story. I had always been a fat chubby kid since growing up. Don't get me wrong. I was very successful in everything I set to achieve in life, including my studies (having over $1,000,000 in scholarships from prestigious world-class universities) and my professional life.
However, I neglected my health and did not even bother about my body. I suffered from several medical conditions for a decade at least.
Then, in a self-experiment to prove that my theory on the science of achievement would work for any area I desired – I did what I never imagined possible. To achieve the body I deserve, finally.
I was mind-blown by the results! So hit the 'Comment' button, and ask me how!
And yes, I was so committed to the process, I even founded Dr Zam's Fitness, a health and fitness company, that develops applications based on Scientific studies about fitness. Progress is happiness, and I want to keep going. I believe 'The Body Achieves What the Mind Believes'. My body has achieved what my mind believes. Can you imagine, a V-shaped body now? Wow…
I want to achieve much more for my body.
Let's chat! You deserve the best life possible. Empower yourself!
Yours Truly,
Dr Zam, Founder and CEO,
Dr Zam's Living – Science-based Living for Body, Mind and Soul