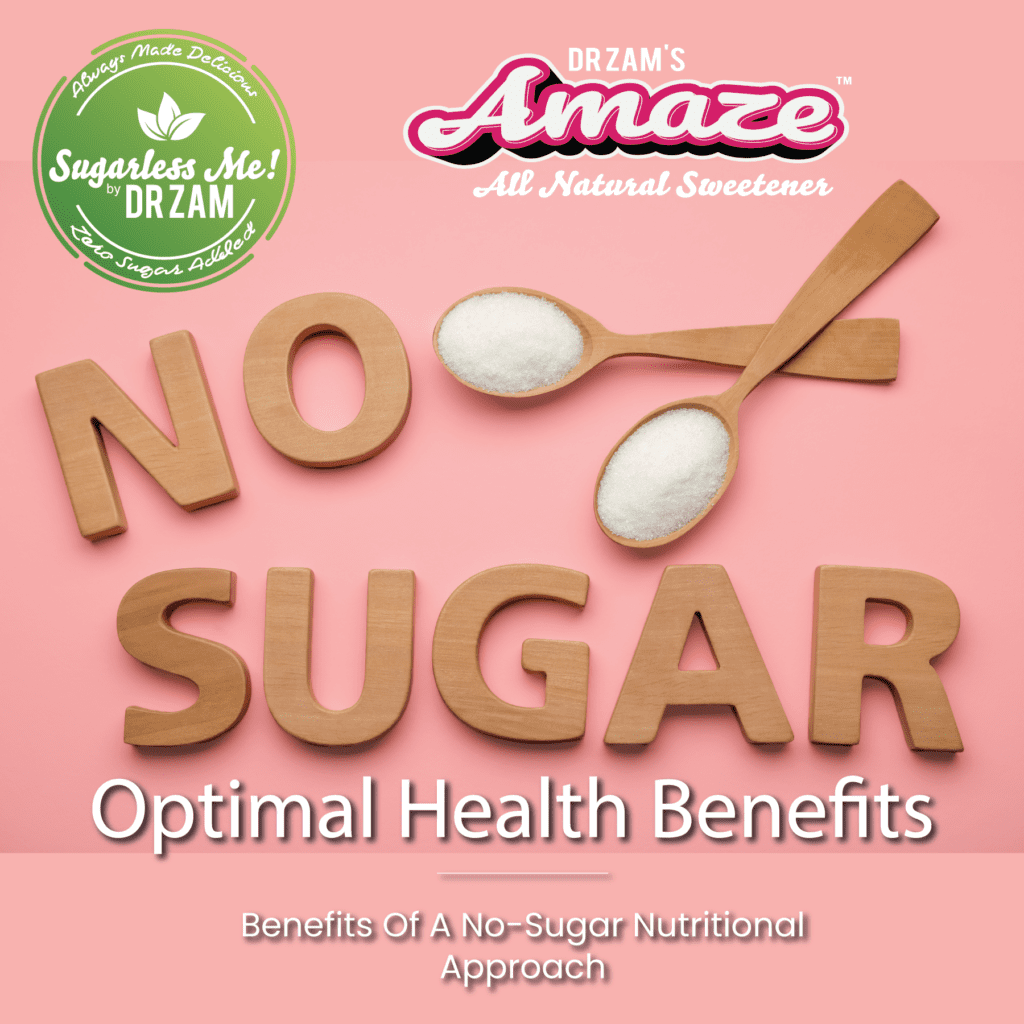 Sugar, a signature ingredient in many of our daily food products, has long been considered an integral element of our diets. Recent scientific studies, however, have discovered the vast negative impacts excessive sugar consumption has on our overall health. A growing body of evidence supports the notion that a no-sugar nutritional approach can significantly boost our physical and mental well-being. In this article, we will delve into the science behind the benefits of eliminating sugar from our diets and adopting the no-sugar nutritional approach.
The Dangers Of Refined Sugar
Refined or added sugar is typically found in various food products such as soft drinks, breakfast cereals, snacks, condiments, and desserts. This type of sugar is highly processed and lacks the nutrients and fibres present in natural sugars found in fruits. Refined sugar is known to exacerbate two of the world's leading public health issues: obesity and Type 2 diabetes. Moreover, studies have shown correlations between excessive sugar consumption and increased risks of heart disease, liver disease, and dental cavities, among other ailments.
Benefits Of A No-Sugar Nutritional Approach
Weight Management
Eliminating sugar from one's diet can aid in weight loss and help maintain a healthy body weight. Sugar-loaded food products typically contain empty calories that rarely provide satiety, leaving individuals with excessive calorie intake. By opting for a no-sugar nutritional approach, individuals can cut down on unnecessary calorie consumption and ultimately control their weight more effectively.
Stabilized Blood Sugar Levels and Decreased Diabetes Risk
Cutting out sugar can help stabilize blood sugar levels and regulate the secretion of insulin, the hormone responsible for glucose absorption. As a result, individuals who follow a no-sugar diet may experience a lower risk of developing Type 2 diabetes, a chronic condition characterized by insulin resistance and high blood sugar levels.
Improved Heart Health
Several studies have shown that a high sugar intake can lead to elevated levels of low-density lipoprotein (LDL) cholesterol, commonly known as "bad" cholesterol. High LDL cholesterol levels are associated with a greater risk of developing heart disease. Adopting a no-sugar nutritional approach can decrease LDL cholesterol, consequently promoting better heart health.
Enhanced Brain Function and Mental Health
A no-sugar diet can also benefit cognitive function and mental health. Refined sugar has been linked to impaired cognitive abilities such as memory and learning. Additionally, sugar has been found to worsen symptoms of depression and anxiety. By eliminating sugar from the diet, individuals can see improvements in mental clarity, memory, and overall mood.
Better Dental Health
Dental cavities, caused by the breakdown of tooth enamel, can be directly tied to sugar consumption. Sugar produces harmful acids that attack the tooth surface, leading to the loss of minerals essential for healthy teeth. Adopting a no-sugar nutritional approach can help prevent tooth decay as well as gum disease, ensuring long-lasting dental health.
Conclusion
There is growing evidence of the multiple health benefits associated with a no-sugar nutritional approach. By eliminating refined sugars from our diets, we can actively improve our weight management, blood sugar levels, heart health, brain function, and dental health. Despite the challenges that come with cutting out sugar, the overall impact on our wellbeing undoubtedly makes it a worthwhile endeavor.