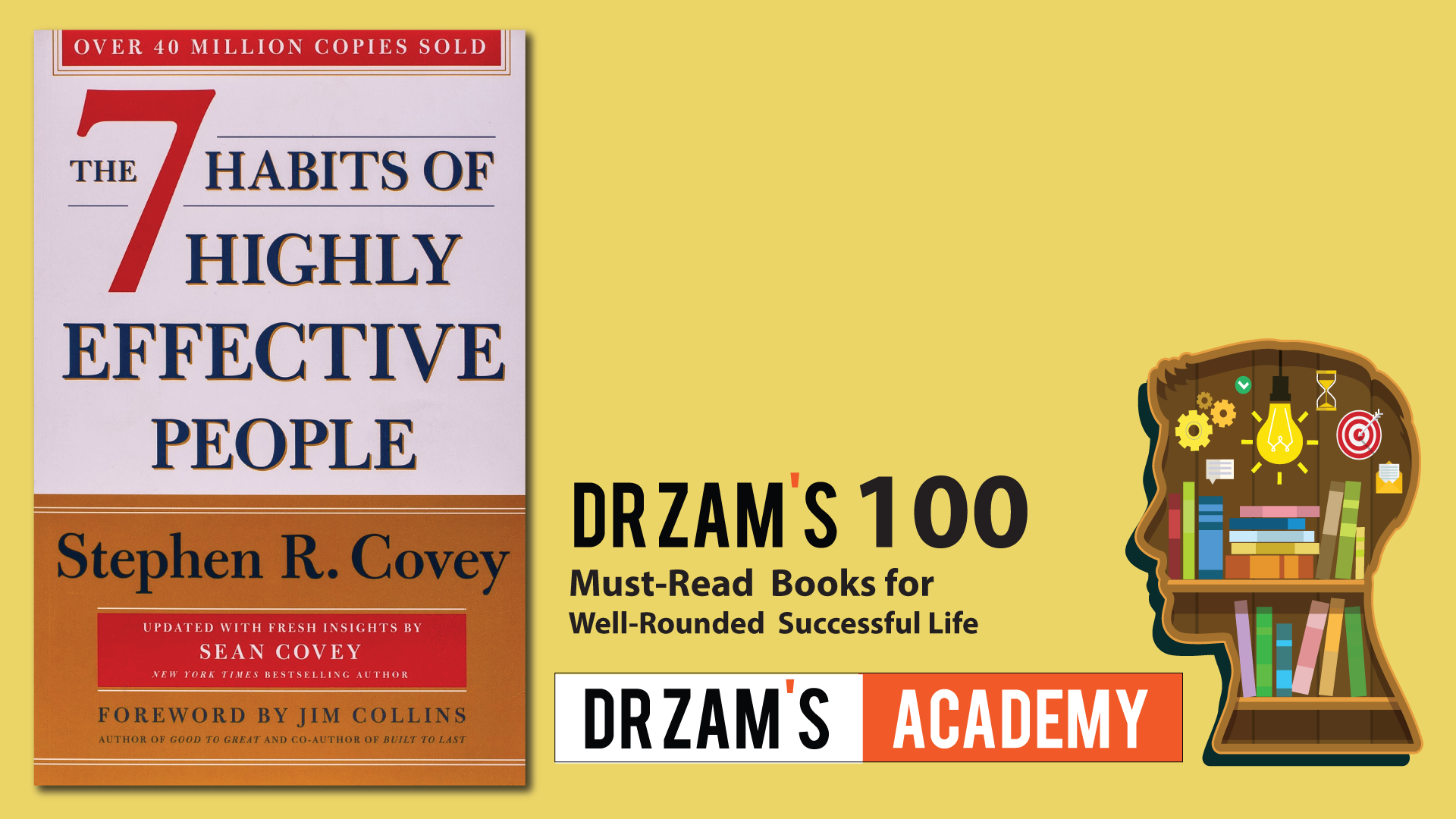 "The 7 Habits of Highly Effective People" by Stephen R. Covey is a seminal work that has influenced millions of readers worldwide. It presents a holistic, principle-centered approach for solving personal and professional problems. This comprehensive guide offers a balanced program for living with fairness, integrity, honesty, and human dignity.
Personal Mastery: Understanding and Managing Self
1. Be Proactive (Personal Responsibility)
Being proactive means taking control of our own actions and behaviors. Covey emphasizes the power of choice and our ability to respond to any given set of circumstances. By focusing on our Circle of Influence, we can act based on values rather than reacting to emotions or external conditions.
2. Begin with the End in Mind (Vision)
This habit encourages us to define clear personal and professional goals. By visualizing our ideal future and creating a personal mission statement, we can align our daily actions and decisions with our long-term objectives. It's about living life by design, not by default.
3. Put First Things First (Prioritization)
Covey introduces the Time Management Matrix to help readers focus on what's truly important. By prioritizing tasks that align with our values and long-term goals, we can manage our time effectively and avoid being trapped in urgent but unimportant activities.
Interpersonal Mastery: Building Strong Relationships
4. Think Win-Win (Mutual Benefit)
This habit promotes a mindset of seeking mutually beneficial solutions in interpersonal interactions. It's about creating a win-win culture where both parties can achieve their goals. Covey explains that win-win is not a technique but a total philosophy of human interaction.
5. Seek First to Understand, Then to Be Understood (Empathetic Communication)
Covey emphasizes the importance of empathetic listening. By seeking to understand others deeply before expressing our own viewpoint, we can create a level of communication that leads to win-win solutions. This habit is about building genuine relationships and trust.
6. Synergize (Collaborative Teamwork)
Synergy means that the whole is greater than the sum of its parts. By working collaboratively and valuing the differences in others, we can achieve more creative and valuable solutions. Covey illustrates how high-trust teams can reach innovative outcomes through synergy.
Continuous Growth: Nurturing Body, Mind, and Soul
7. Sharpen the Saw (Continuous Improvement)
This habit is about continuous growth and self-renewal in the physical, mental, social, and spiritual dimensions. Covey encourages readers to invest time in renewing themselves regularly. It's about maintaining balance and constantly improving oneself.
Conclusion: The Timeless Wisdom of the 7 Habits
Stephen R. Covey's "The 7 Habits of Highly Effective People" is more than just a book; it's a tool for personal and professional transformation. Its timeless wisdom can be applied to various aspects of life, from business leadership to personal development.
The 7 habits provide a roadmap for living a fulfilling and effective life. They guide us in our relationships, help us navigate the challenges of work and personal life, and inspire us to lead with empathy, integrity, and wisdom.
As someone who believes in science-based living for body, mind, and soul, this book resonates with the principles I advocate. It's a must-read for anyone seeking a holistic approach to success and well-being.
𝗖𝗼𝗻𝗻𝗲𝗰𝘁 𝘄𝗶𝘁𝗵 𝗨𝘀!