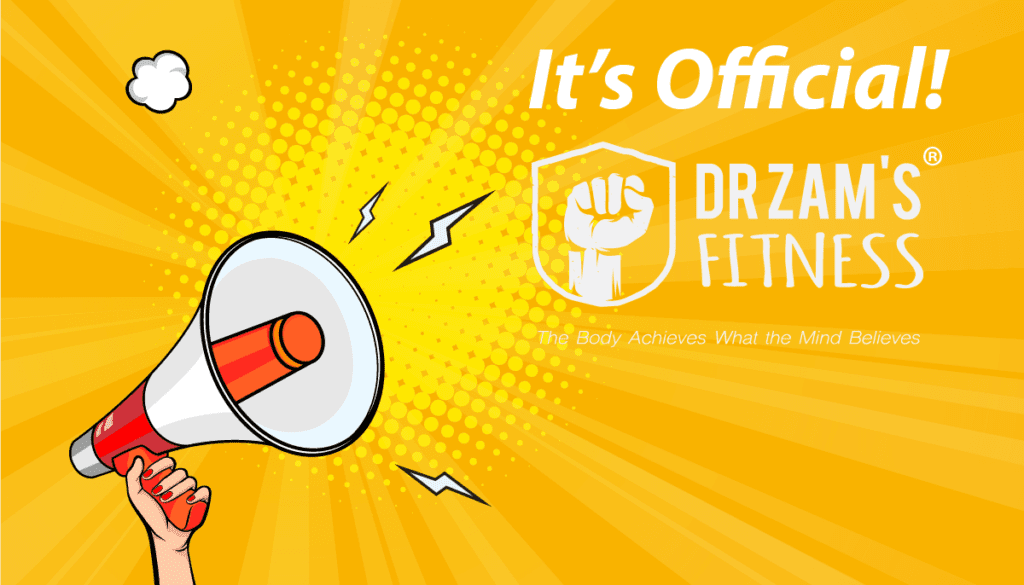 It's Official! Dr Zam's Fitness® is now a registered trademark of Dr Zam's Enterprises Pte Ltd (Singapore). You can look forward to a greater range of high-quality science-based products and services to help you achieve the body you need. The Body Achieves What the Mind Believes®
Meanwhile, check out science-based products and services here under Dr Zam's Fitness® brand.
—
In 2021, Dr Zam envisioned a fitness company that is based on Science to achieve the body that anyone desires. Being a human peak performance researcher and coach, Dr Zam has always believed that psychology has a major component in achieving our goals. As such, the tagline for Dr Zam's Fitness® is The Body Achieves What The Mind Believes.
Dr Zam founded this division of the company as his personal mission to help himself first to attain the best body he could, and achieve greater health, in every aspect of holistic living.
If Dr Zam can, you can too!