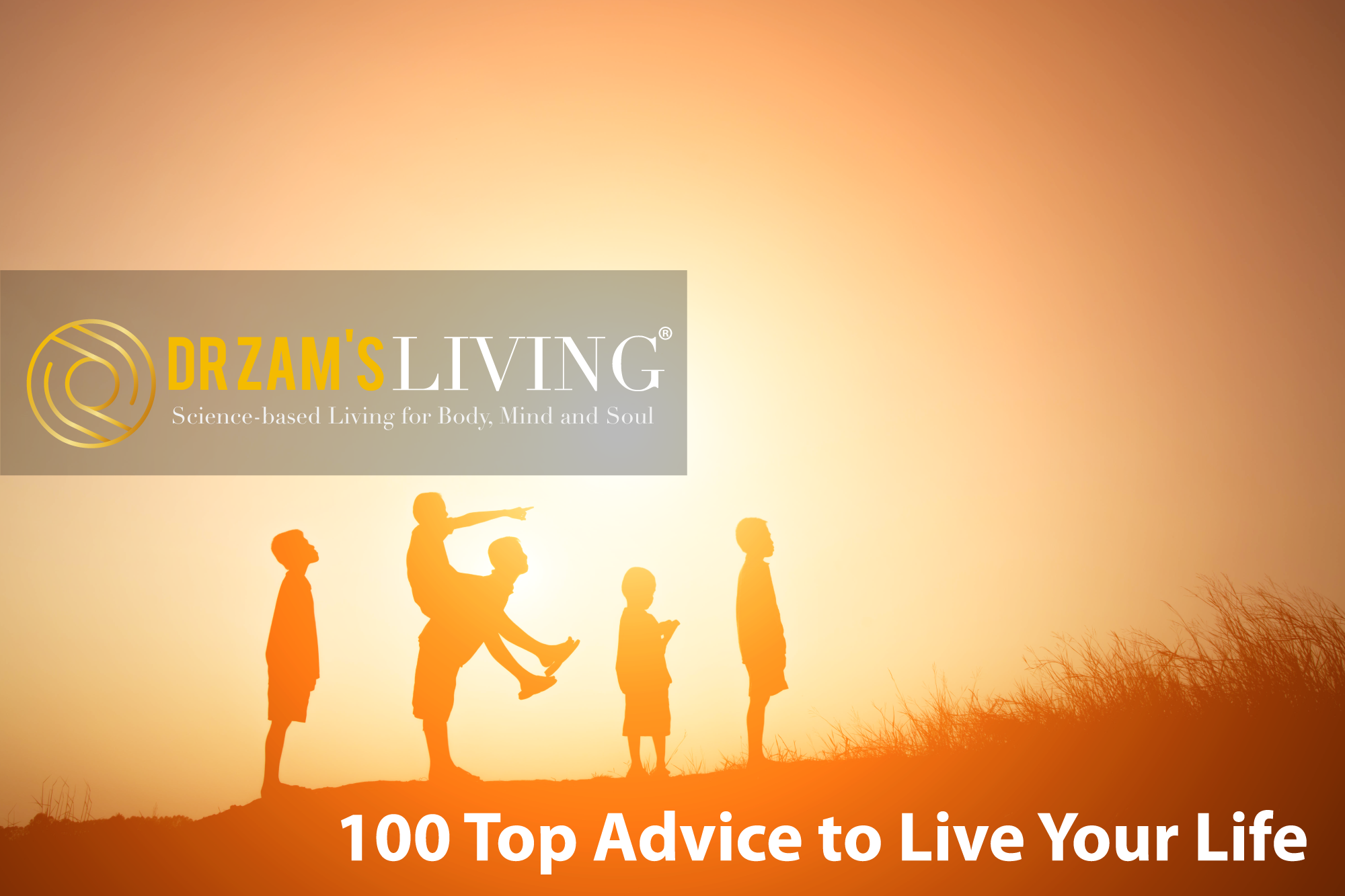 1. Always strive to be a positive force in the world.
2. Make the most of every day.
3. Set goals and take action to attain them.
4. Treat everyone with respect, kindness, and compassion.
5. Listen with an open mind.
6. Find ways to contribute to your community.
7. Practice self-care and mindfulness.
8. Take responsibility for your choices and actions.
9. Seek feedback and use it to improve yourself.
10. Pursue growth and learning.
11. Choose authenticity over perfection.
12. Believe in yourself and your potential.
13. Make time to do what brings you joy.
14. Set boundaries to protect yourself.
15. Appreciate the people that support and believe in you.
16. Follow your intuition and use your common sense.
17. Embrace change and be flexible.
18. Express gratitude for life's simple pleasures.
19. Lead an honest and ethical life.
20. Cherish and nurture your relationships.
21. Celebrate your accomplishments and be proud of your efforts.
22. Laugh, play, and spend time outdoors.
23. Find balance in life and health through moderation.
24. Reflect and celebrate meaningful moments.
25. Exercise and stay active.
26. Forgive yourself and others when necessary.
27. Don't compare yourself to anyone else.
28. Don't be afraid to take risks.
29. Take care of your body and mind.
30. Show up fully in life and take back control.
31. Don't take life too seriously.
32. Focus on what you can change.
33. Invest in yourself, your dreams, and your future.
34. Get comfortable with being uncomfortable.
35. Seek to make a positive impact on others.
36. Embrace the journey and don't focus solely on the destination.
37. Make the most of each moment.
38. Surround yourself with positive influences.
39. Make new memories and build meaningful experiences.
40. Use the power of positive thinking.
41. Find a mentor or coach to help you succeed.
42. Travel, explore and expand your knowledge.
43. Get organized and optimize your time.
44. Allow yourself to make mistakes and learn from them.
45. Stay humble and honest.
46. Pursue excellence.
47. Live in the present.
Travel, explore and expand your knowledge
48. Focus on solutions instead of problems.
49. Anticipate and accept failure as part of success.
50. Stop to smell the roses.
51. Let go of what you cannot control.
52. Control your thoughts and emotions.
53. Make conscious choices and take conscious actions.
54. Ask powerful questions and challenge assumptions.
55. Keep things simple and organized.
56. Make yourself a priority.
57. Disconnect from technology and be present in the moment.
58. Be disciplined and stay focused.
59. Appreciate the small, magical moments.
60. Affirm what you want out of life.
61. Surround yourself with positive, like-minded people.
62. Step out of your comfort zone and dare to be different.
63. Find meaning and purpose in your life.
64. Tweet less, smile more.
65. Use your voice to inspire and empower others.
66. Look for the silver lining in every situation.
67. Stand for what you believe in.
68. Prioritize your wellbeing and mental health.
69. Move forward, even in the face of adversity.
70. Count your blessings and be thankful.
71. Make an effort to be kind to yourself.
72. Take action and make things happen.
73. Believe that you can achieve anything you set your mind to.
74. Have faith in yourself and your ability to succeed.
75. Stop worrying and start living.
76. Don't let fear stand in the way of progress.
77. Don't be afraid to ask for help.
78. Appreciate the little things.
79. Connect with your inner self and nurture it.
80. Follow your heart.
81. Capture memories, big or small.
82. Celebrate the successes, both big and small.
83. Speak with kindness and empathy.
84. Have meaningful conversations.
85. Practice mindful listening.
86. Nurture inner peace.
87. Trust yourself and your own instincts.
88. See obstacles as opportunities.
89. Take pride in your work.
90. Choose optimism over pessimism.
91. Make conscious decisions.
92. Share knowledge and educate others.
93. Be mindful of your words and actions.
94. Believe greatness is within your reach.
95. Change your perspective when necessary.
96. Step out of the box and try something new.
97. Cultivate meaningful relationships.
98. Build resilience.
99. Find and maintain inner calm.
100. Enjoy the journey and live with purpose.
𝗖𝗼𝗻𝗻𝗲𝗰𝘁 𝘄𝗶𝘁𝗵 𝗨𝘀!