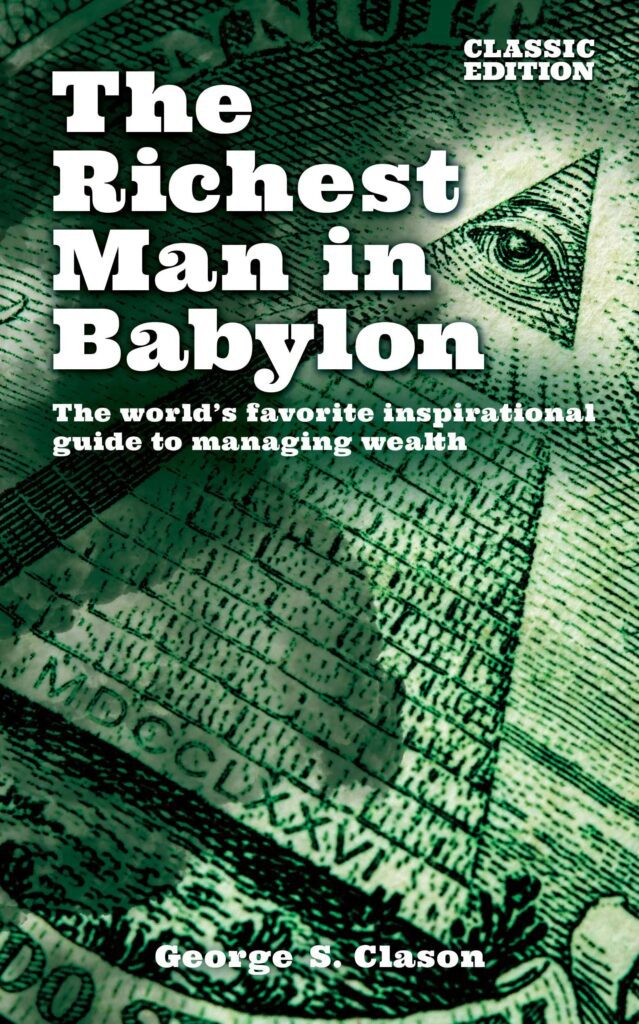 The Richest Man in Babylon by George S. Clason is a renowned personal finance book that delivers timeless wisdom on wealth-building. The story is set in ancient times and follows a man named Arkad who is hailed as the richest man in Babylon. When his childhood friends question how he achieved such prosperity while they struggle, Arkad decides to share his secrets with them.
Chapter 1: The Man Who Desired Gold
This chapter introduces readers to Bansir, a chariot builder who dreams of becoming rich but continually finds himself in debt. He seeks advice from his childhood friend Arkad, who is now the richest man in Babylon. Arkad reveals that the key to wealth is to save at least 10% of your income and invest it wisely.
Chapter 2: The Richest Man in Babylon
Here, Arkad explains how he became rich by following the "Seven Cures for a Lean Purse." These principles include saving a portion of your earnings, living within your means, and investing in profitable ventures.
Chapter 3: Seven Cures for a Lean Purse
In this chapter, Arkad expands on the seven principles he mentioned previously. He emphasizes the importance of saving regularly, avoiding unnecessary expenses, and being knowledgeable about your investments.
Chapter 4: Meet the Goddess of Good Luck
Arkad recounts a story to his friends, explaining how he was fortunate enough to meet the Goddess of Good Luck. He explains that good luck can only favor those who are prepared and have the ability to recognize opportunities.
Chapter 5: The Five Laws of Gold
Arkad teaches his friends the five laws of gold, which govern the accumulation and preservation of wealth. These laws include saving a fixed percentage of your income, investing wisely, and diversifying your investments.
Chapter 6: The Gold Lender of Babylon
In this chapter, Arkad tells the story of a moneylender who exemplifies the importance of lending money wisely. The moneylender understands the risk involved in lending and ensures that his borrowers are reliable and capable of repaying the loan.
Chapter 7: The Walls of Babylon
Arkad emphasizes the significance of protecting and preserving wealth by using the metaphor of the walls of Babylon. Just as the city's walls safeguard its people, individuals must safeguard their wealth by preventing unnecessary expenses and making wise financial decisions.
Chapter 8: The Camel Trader of Babylon
Arkad shares the story of a camel trader who focuses solely on his trade and neglects to invest his profits. This teaches the importance of not only earning money but also using it wisely to build wealth.
Chapter 9: The Clay Tablets from Babylon
In the final chapter, Arkad encourages his friends to educate themselves on financial matters. He suggests studying the clay tablets of Babylon, which contain valuable lessons on money and wealth.
Overall, The Richest Man in Babylon provides practical advice on personal finance based on timeless principles. It emphasizes the importance of saving, investing wisely, and living within one's means to achieve financial security and success.
𝗖𝗼𝗻𝗻𝗲𝗰𝘁 𝘄𝗶𝘁𝗵 𝗨𝘀!