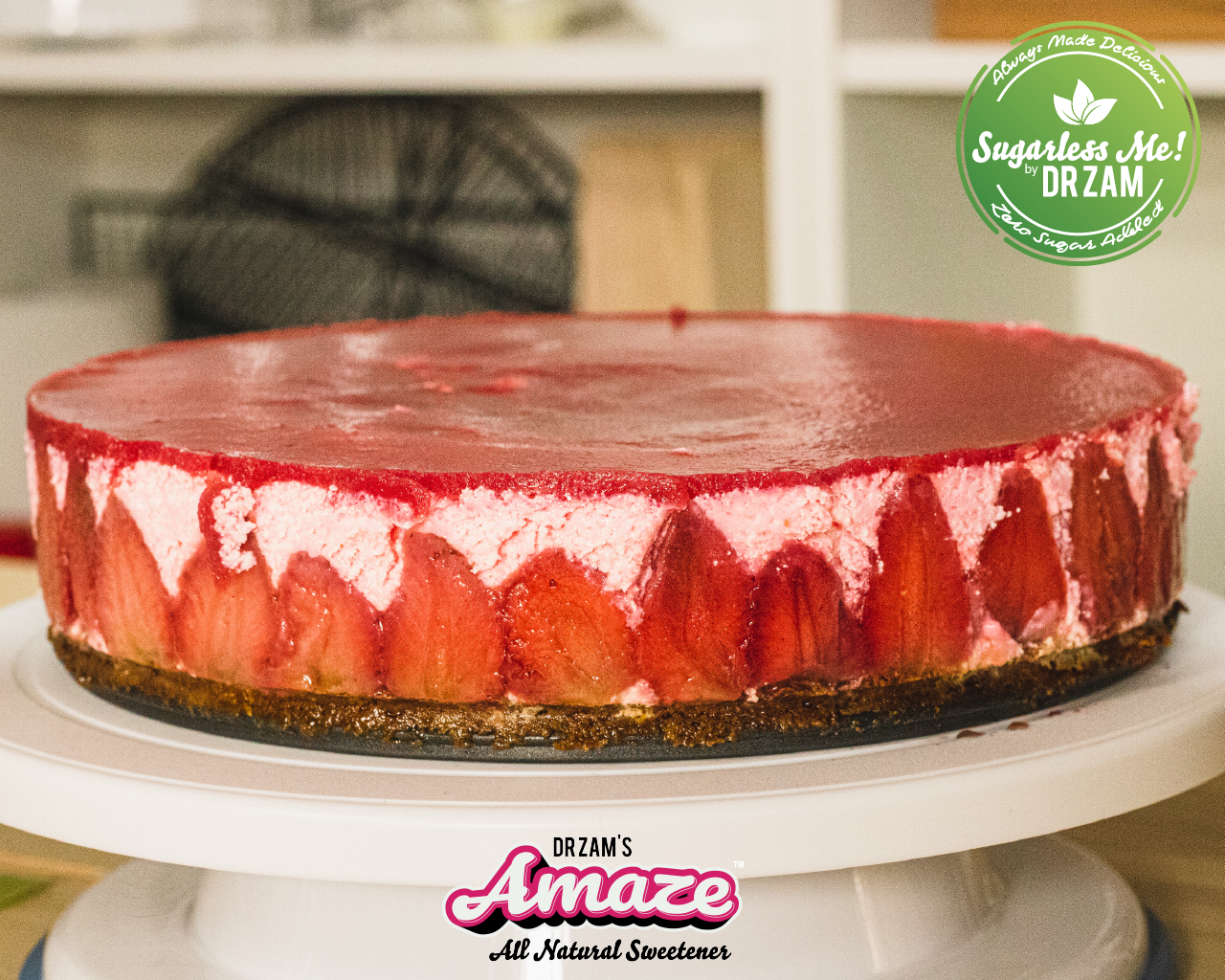 In this tutorial, Dr Zam shows how you can make delicious sugar-free low carb keto no-bake strawberry cheesecake. The main ingredients that make this cheesecake taste great or even better than your usual cheesecake are Dr Zam's Amaze™ All Natural Sweetener and Dr Zam's Keto All-Purpose Flour™.
diabetics friendly, low carb, keto, sugar-free, no sugar added, always made delicious!
More sugar-free, low-carb, keto recipes are here! https://drzam.com/sugarlessme
#keto #sugarfree #diabetics #lowcarb #sugarless #strawberry #cheesecake #nobake #drzamsliving #cookingshow
𝗖𝗼𝗻𝗻𝗲𝗰𝘁 𝘄𝗶𝘁𝗵 𝗨𝘀!