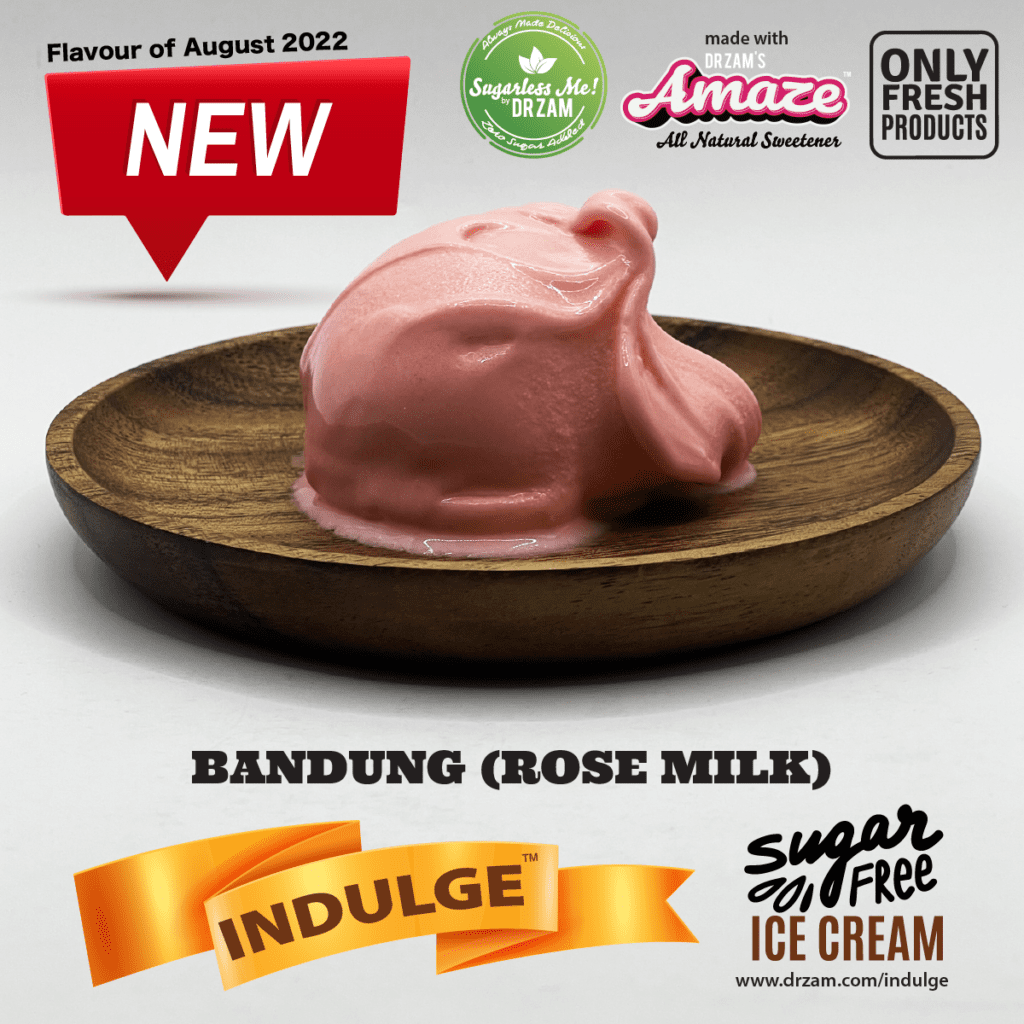 Our Newest Indulge™ Sugarfree Ice Cream Flavour! Bandung (Rose Milk) in celebration of Singapore's 57th Birthday on 9th August 2022! You can purchase this online soon on top of our three ranges of Premium Classics, Swirls and Chunky (16 flavours made with fresh products)! Check them out here! https://drzam.com/indulge
We are foodies too! Zero Sugar Added, Always Made Delicious! Made with Dr Zam's Amaze™ All Natural Sweetener!
#sugarfree#keto#lowcarb#diabetics#icecream#bandung#rosemilk#singapore#birthday#nationalday
𝗖𝗼𝗻𝗻𝗲𝗰𝘁 𝘄𝗶𝘁𝗵 𝗨𝘀!