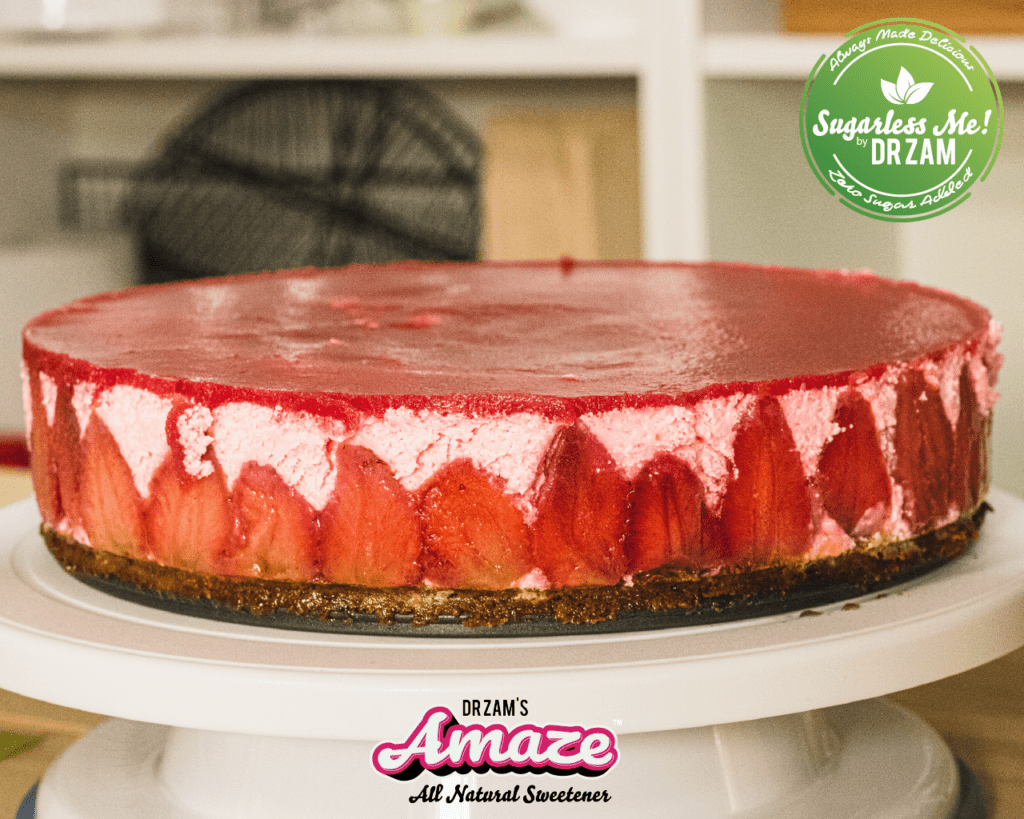 Pssst… Want to lose weight, be healthy, and still enjoy foods like this? No-Bake Keto Sugarfree Strawberry Cheesecake! Made with Sugarless Me!™ by Dr Zam Keto All-Purpose Flour™ and Dr Zam's Amaze™ All Natural Sweetener! Eat like a real foodie, and still lose weight, fats, and maintain lean mass, and be healthier! As scientifically proven!
Watch out for the Quick Recipe Tutorial by Sugarless Me!™ by Dr Zam Cooking Show releasing soon! Recipes will be provided on the website!
Obey your cravings… the smart Scientific way… Always Made Delicious, Zero Sugar Added! Suitable for diabetics, keto, sugarless, sugar-free or low carbs foodies!
The winner will be announced on the show, 'Guess what is the Quick Recipe? Keto Sugarfree _____'.
#sugarfree#keto#nobake#strawberry#cheesecake#drzams#amaze#allnatural#sweetener#ketoflour#sugarlessme#bydrzam#cookingshow#quickrecipe#tutorial#video