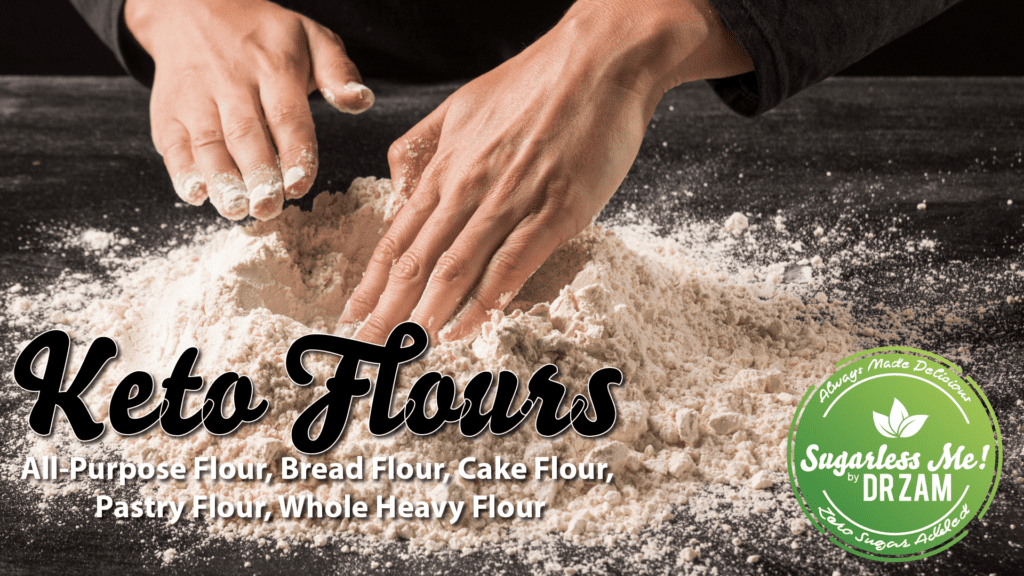 With our proprietary Keto Flours™, you will be spoilt for creating culinary masterpieces from our range of Keto All-Purpose Flour, Keto Bread Flour, Keto Cake Flour, Keto Pastry Flour and Keto Whole Heavy Flour.
Suitable for diabetics (low glycemic index), keto, low carbs, sugar-free, or sugarless lifestyle!
Watch Sugarless Me! ™with Dr Zam Cooking Show for ideas on using all our keto flours to make your beloved foods and beverages.
Who says Dr Zam's Keto Fatloss Nutrition™ has to be restrictive? Foodies will love this!
Uses of our Keto Flours™
Keto All-Purpose Flour™ – cookies, muffins, quick breads, pie crusts
Keto Bread Flour™ – yeast bread, classic sandwich loaves, bagels, pizza dough
Keto Cake Flour™ – cakes, pastries
Keto Pastry Flour™ – biscuits, muffins, cookies, softer yeast doughs, pie doughs
Keto Whole Heavy Flour™ – stronger heavier than bread flour and all-purpose flour for hardier bakes