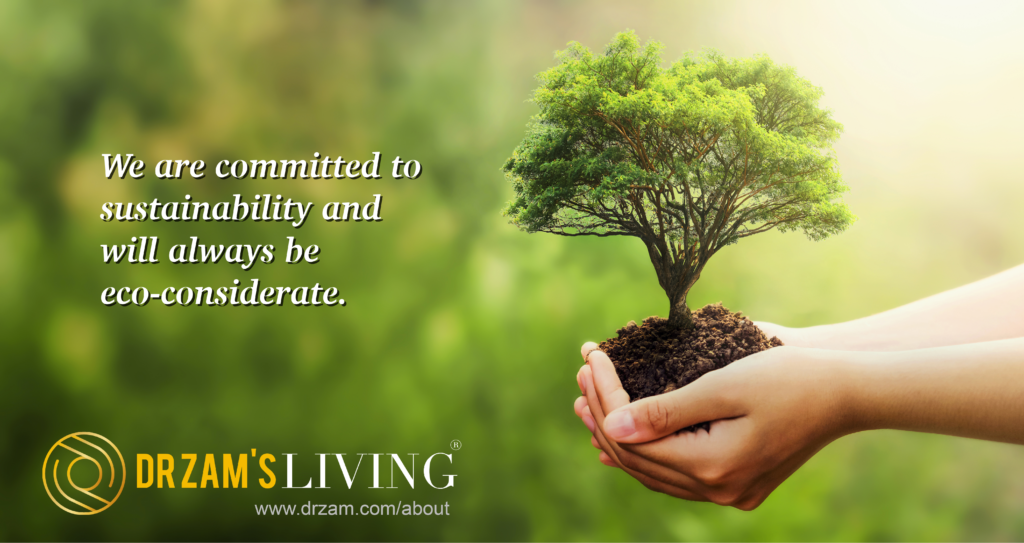 At Dr Zam's Living, we are committed to sustainability and will always be eco-considerate.
We aim to reduce our carbon footprint as a company, by lowering waste, and unnecessary packaging, and always considering the alternatives that are greener options and friendlier to earth.
Our target is to plant 1,000,000 trees around the world by 2030 through our Green initiatives.
Learn more about Dr Zam's Living: https://drzam.com/about