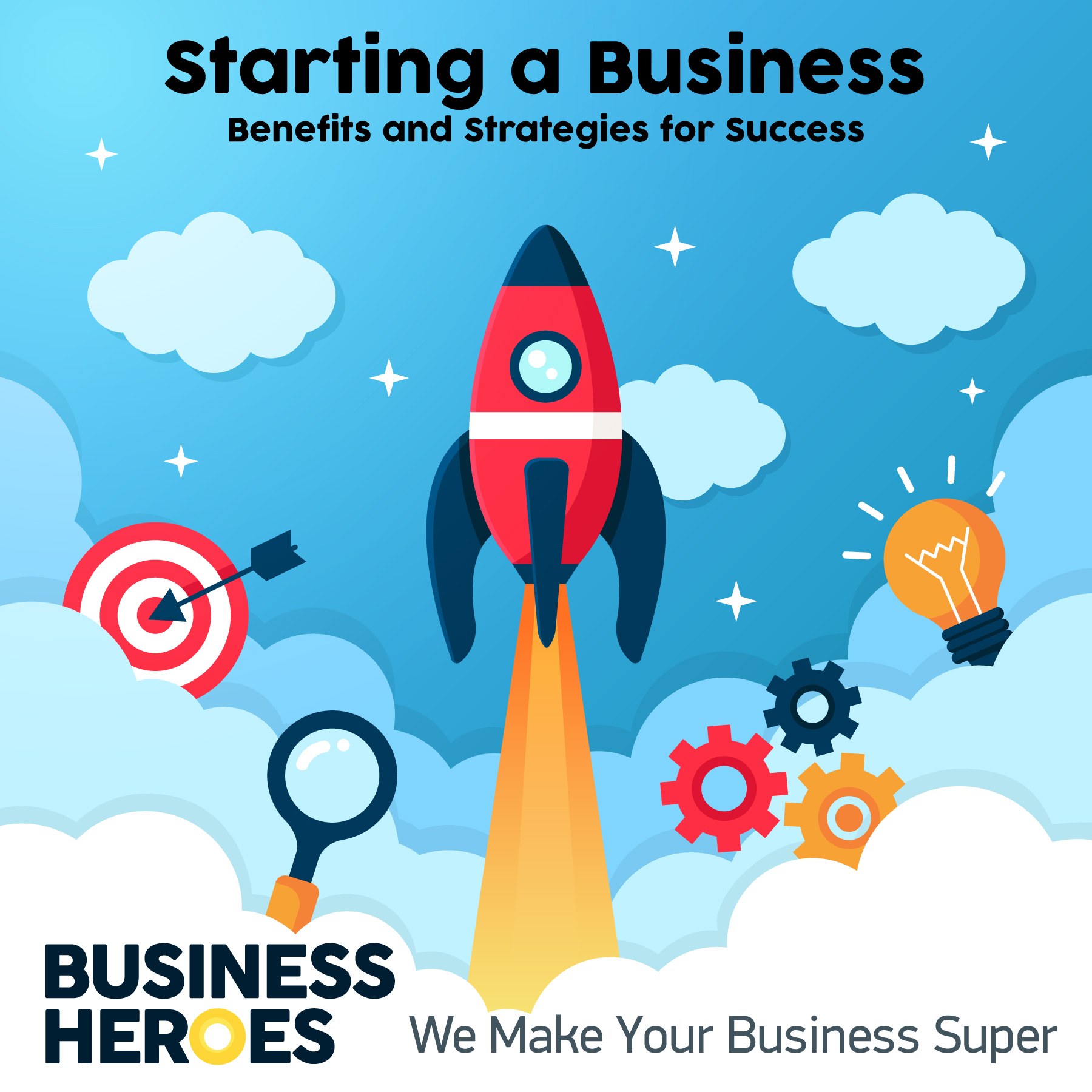 Starting a business can be both exciting and intimidating. As an entrepreneur, you have complete control over your venture and can shape it according to your vision. However, running a business requires hard work, dedication, and a thorough understanding of your target market. So why should you start a business, and how can you make it successful?
Benefits of Starting a Business:
Be Your Own Boss: Being an entrepreneur allows you to be your own boss, make your own schedule, and set your own goals. It's an excellent opportunity to turn your passions into a career.
Control Profit Potential: As a business owner, you have complete control over your company's revenue and profits. You can work hard to maximize your earning potential and determine how to reinvest those profits.
Flexibility: Starting your own business offers flexibility in terms of working hours, vacation time, and work-life balance.
Opportunities to Create a Legacy: Building a successful business can provide long-term wealth for you and your family and create a legacy that lasts beyond your lifetime.
Impact on the Community: A business can also play a significant role in making a positive impact on the community and society as a whole.
Strategies for Making Your Business Successful:
Develop a Thorough Business Plan: Having a well-crafted business plan is crucial for success. A business plan should include a market analysis, financial projections, and a marketing plan.
Know Your Target Audience: Understanding who your customers are and what they want is essential for your business's success.
Choose the Right Business Structure: Whether you choose to be a sole proprietorship, partnership, LLC, or corporation will impact how much you pay in taxes, your liability exposure, and your legal responsibilities.
Focus on Marketing: Marketing is an essential aspect of any business. You need to create brand awareness, generate leads, and build a loyal customer base. Utilizing social media and other online platforms can help you reach more people.
Manage Finances Closely: Keeping track of cash flow, expenses, and profits is critical for success. You need to create a budget, monitor expenses, and adjust as necessary.
Hire a Strong Team: Hire employees who are passionate about the work, fit in with your company's culture, and have the skills you need to help your business grow.
Embrace Failure: Failure is a part of the business journey. You will make mistakes, but it's essential to learn from them and grow from those experiences.
In conclusion, starting a business can provide tremendous benefits, but it also comes with many challenges. With the right strategies and determination, you can create a successful and profitable business that makes a positive impact on your community.
𝗖𝗼𝗻𝗻𝗲𝗰𝘁 𝘄𝗶𝘁𝗵 𝗨𝘀!