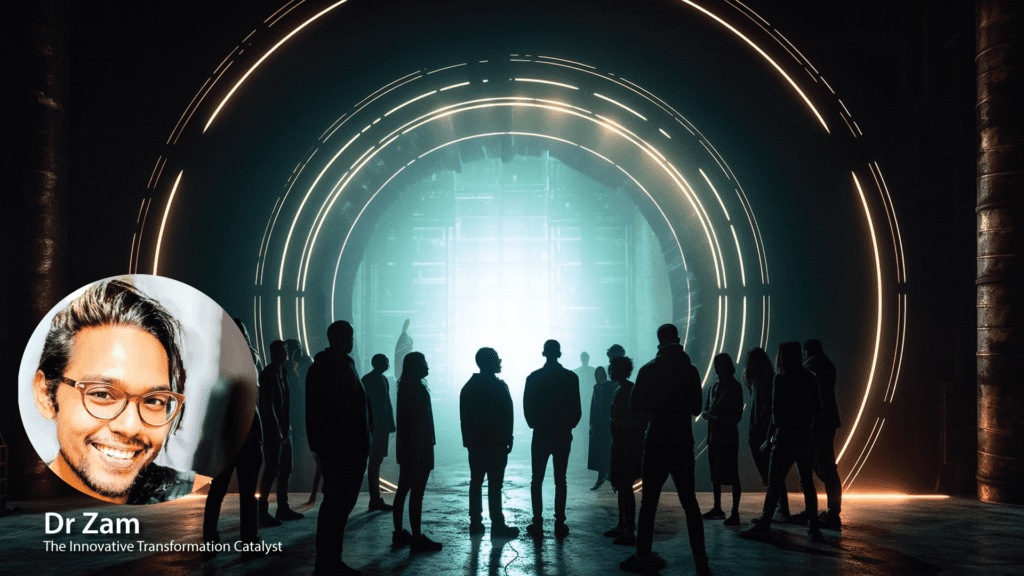 As the pace of technological advancements accelerates and market dynamics evolve, organizations are recognizing the imperative of fostering innovation to stay ahead. However, the transformation journey towards achieving a truly innovative culture is not without its challenges. In this article, as a passionate advocate for innovation, I will address some common roadblocks hindering organizations' progress and offer practical strategies for overcoming them.
1. Resistance to Change:
Resistance to change is perhaps the most significant roadblock that organizations face in their pursuit of innovation. Often, employees are comfortable with the status quo, fearful of uncertainties, or resistant to new ideas. To tackle this challenge, a comprehensive change management strategy is essential. This includes clear communication about the benefits of innovation, fostering a culture of openness to new ideas, and encouraging employee involvement in the innovation process. By involving all stakeholders early on and addressing their concerns, resistance can be transformed into active participation.
2. Lack of Resources:
Limited resources, including financial constraints and lack of skilled personnel, can act as significant barriers to innovation. To overcome this roadblock, organizations need to adopt resource optimization strategies. This includes leveraging partnerships and collaborations with external entities, exploring crowdsourcing opportunities, and investing in training programs to upskill existing staff. Additionally, incorporating innovative financial models, such as cross-functional budget pooling, can help in optimizing limited resources.
3. Risk Aversion:
Fear of failure often leads to risk aversion within organizations, impeding innovation. To counter this, leaders must cultivate a culture that embraces calculated risk-taking. Encouraging experimentation, providing a safe environment for failure, and recognizing and rewarding innovative efforts are crucial in promoting a risk-taking attitude. By celebrating failures as learning opportunities and sharing success stories, organizations can create a culture that thrives on innovation.
4. Siloed Thinking:
Innovation thrives in an environment where diverse perspectives are acknowledged and collaboration is welcomed. Siloed thinking, where departments operate in isolation, inhibits the flow of ideas and stifles innovation. Breaking down these silos requires strong leadership and the establishment of cross-functional teams. Encouraging knowledge sharing, fostering a spirit of curiosity and learning, and providing platforms for collaboration and idea exchange are powerful strategies to overcome this roadblock.
5. Lack of a Clear Innovation Strategy:
Without a well-defined innovation strategy, organizations risk directionless efforts, wasted resources, and potential burnout. A clear innovation strategy should align with the organization's overall goals, vision, and market needs. It should outline a systematic approach to identifying, prioritizing, and implementing innovative ideas. Regularly reviewing and refining this strategy allows organizations to adapt to changing market dynamics and ensures that innovation remains a continuous and purposeful process.
In conclusion, innovation is the lifeblood of organizational growth and competitiveness in today's dynamic landscape. By actively overcoming roadblocks and embracing a forward-thinking mindset, organizations can foster a culture that drives innovation. Addressing resistance to change, optimizing limited resources, encouraging risk-taking, promoting collaboration, and defining a clear innovation strategy are essential to create an innovative ecosystem. Let us embark on this transformation journey together, and unlock the boundless potential that lies within our organizations.
---
To dive deeper into these strategies and learn more about driving innovative transformations, I invite you to explore my latest book, "BREAKTHROUGH: Unleashing the Power of Innovative Transformations for Organizational Success." In this comprehensive guide, I provide valuable insights, real-world examples, and actionable strategies that will help you navigate the complexities of organizational transformation.
Don't miss out on the opportunity to propel your organization to new heights of success. Order your copy of "BREAKTHROUGH" today and embark on a transformative journey that will revolutionize your organization and drive innovation for years to come.
Remember, innovation is the key to staying relevant in today's ever-changing business landscape. Embrace these strategies, unleash the power of innovative transformations, and secure a prosperous future for your organization.
𝗖𝗼𝗻𝗻𝗲𝗰𝘁 𝘄𝗶𝘁𝗵 𝗨𝘀!