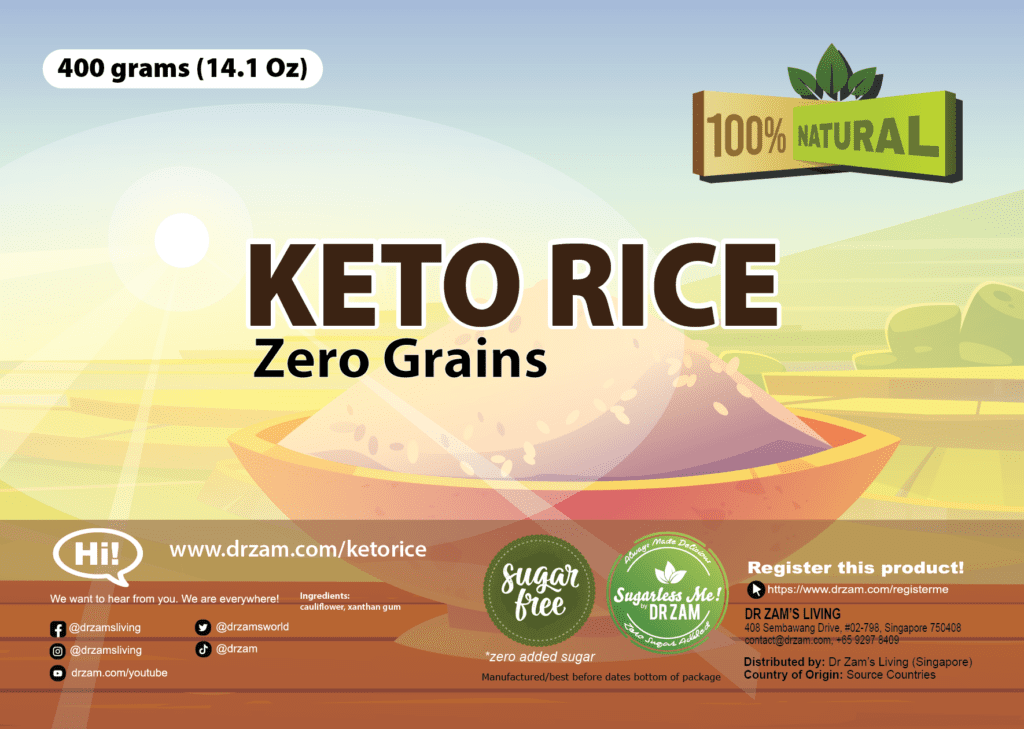 With our proprietary Keto Rice™ (zero grains), you will be spoilt for creating culinary masterpieces from our rice.
Suitable for diabetics (low glycemic index), keto, low carbs, sugar-free, or sugarless lifestyle!
Watch Sugarless Me! ™ with Dr Zam Cooking Show for ideas on using our keto rice to make your beloved rice dishes!
Who says Dr Zam's Keto Fatloss Nutrition™ has to be restrictive? Foodies will love this!
Uses of our Keto Rice™
fried rice
biryani rice
chicken rice
nasi lemak (coconut rice)
go wild with your imagination!
𝗖𝗼𝗻𝗻𝗲𝗰𝘁 𝘄𝗶𝘁𝗵 𝗨𝘀!