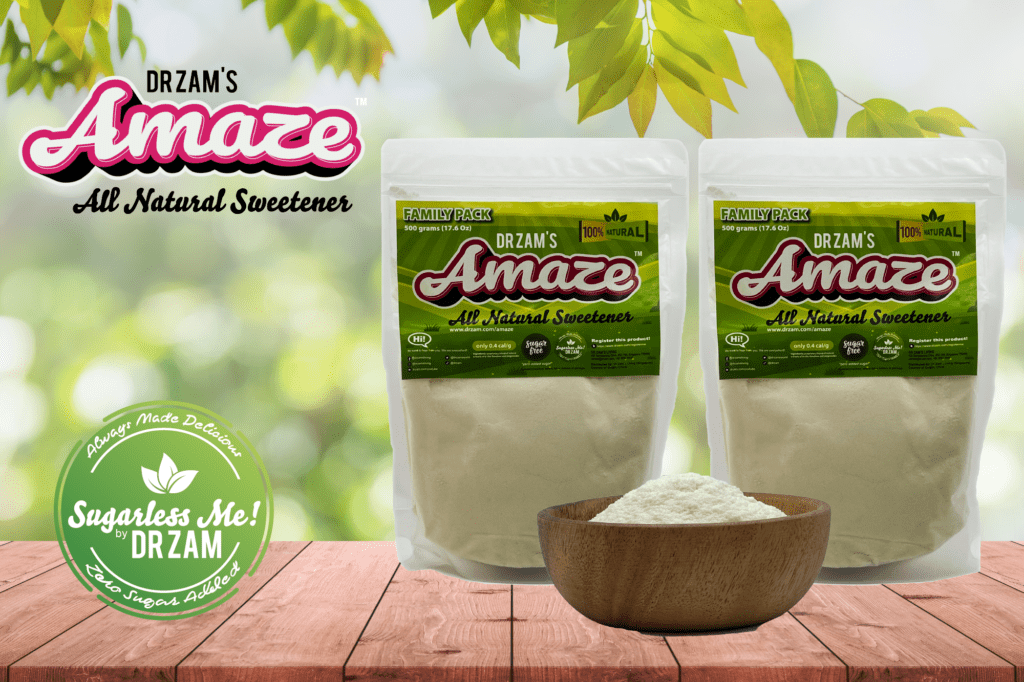 Are you looking for a sweetener that's not just tasty, but also good for your health? Look no further than Dr Zam's Amaze™ All Natural Sweetener! The secret behind its magic is a rare sugar called allulose.
Allulose is a special kind of sugar that's just as sweet as regular sugar, but it's low in calories (Parıldı & Kola, 2022). But that's not all! Allulose is more than just a sweetener. It's a super ingredient that can help your body in many ways.
Research shows that allulose can help control your blood sugar levels and improve your body's response to insulin. It can also help reduce body fat (Parıldı & Kola, 2022). This makes Dr Zam's Amaze™ a great choice for people who are managing their weight or dealing with conditions like type 2 diabetes (Hossain et al., 2015).
But the benefits of allulose don't stop there. Studies have found that it can help keep your gut healthy too. It can help strengthen the lining of your gut, which is important for overall health (Suzuki et al., 2022).
In a recent study, people with type 2 diabetes who took allulose saw improvements in their blood sugar levels after meals (Japar et al., 2022). This is great news for those who want to enjoy a sweet treat without worrying about a sugar spike.
So why not give Dr Zam's Amaze™ All Natural Sweetener a try? It's not just a sweetener, it's a step towards a healthier you!
References:
Parıldı, E., & Kola, O. (2022). Production Methods of D-Allulose. Akademik Gıda, 20(4), 442-452.
Suzuki, T., Sato, Y., Kadoya, S., Takahashi, T., Otomo, M., Kobayashi, H., Aoki, K., Kantake, M., Sugiyama, M., & Ferraris, R. (2022). Comparative Effects of Allulose, Fructose, and Glucose on the Small Intestine. Nutrients, 14(15), 3230.
Hossain, A., Yamaguchi, F., Matsuo, T., Tsukamoto, I., Toyoda, Y., Ogawa, M., Nagata, Y., & Tokuda, M. (2015). Rare sugar d-allulose: Potential role and therapeutic monitoring in maintaining obesity and type 2 diabetes mellitus. Pharmacology & Therapeutics, 155, 49-59.
Japar, S., Abdul-Ghani, R., Mustafa, N., Mohamed, M., & A. Rahman, T. (2022). A pilot study on the effect of d-allulose on postprandial glucose levels in patients with type 2 diabetes mellitus during Ramadan fasting. Journal of Diabetes & Metabolic Disorders.
𝗖𝗼𝗻𝗻𝗲𝗰𝘁 𝘄𝗶𝘁𝗵 𝗨𝘀!