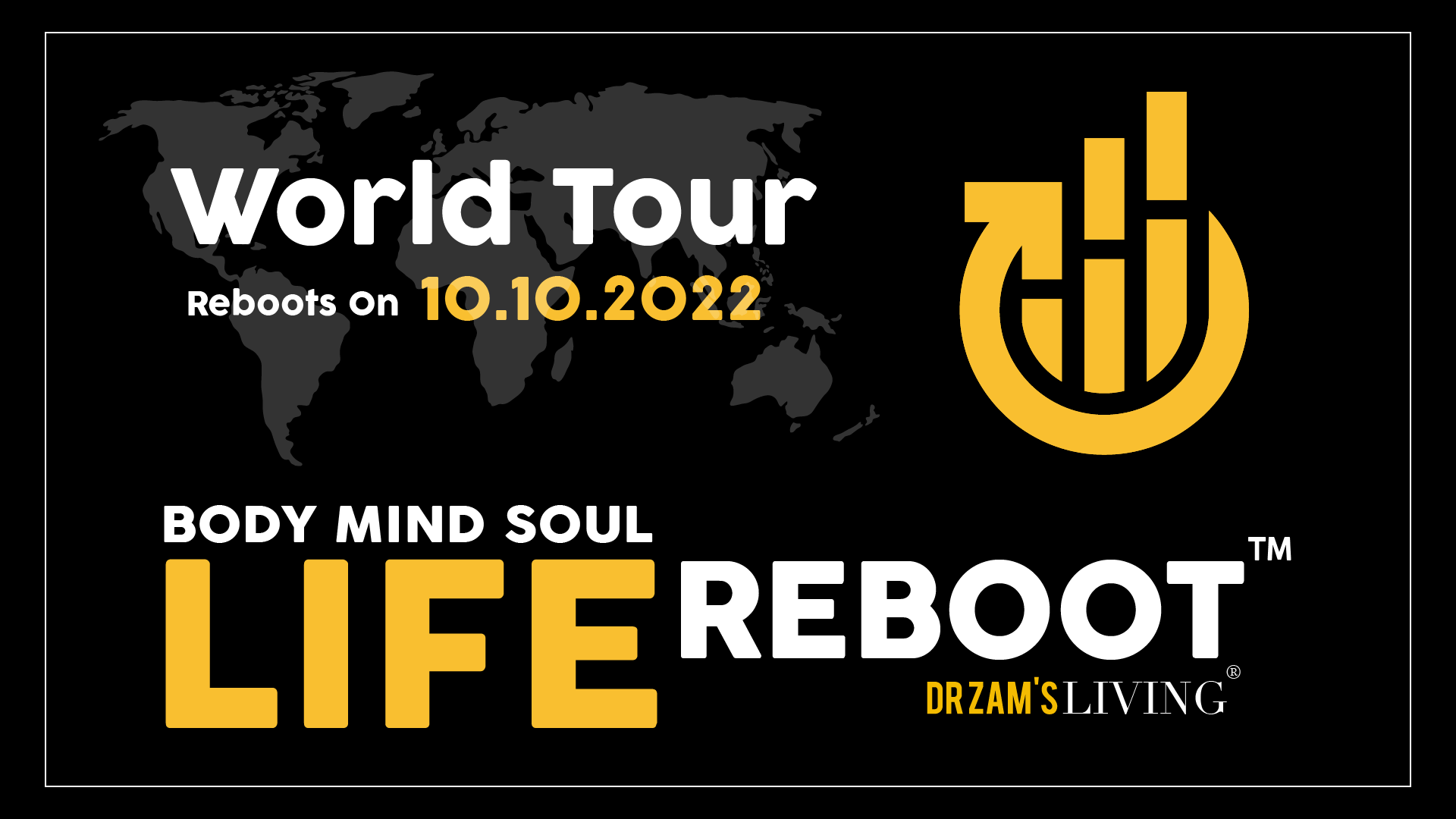 Take charge, and empower yourself to transform.
Brought to you by Dr Zam's Living®
Speaker: Dr Zam, Founder and CEO of Dr Zam's Living®
"The human potential is limitless"
Dr Zam is an international award-winning best-selling author, motivational speaker and life coach. He is the founder and CEO of the renowned Dr Zam's Living® for Science-based Living for Body, Mind and Soul. Everyone Can Succeed!™
His podcast show, The Dr Zam Show, is followed by listeners in over 12 countries across the world, including the United States, United Kingdom, Germany, Australia, India, Singapore, Malaysia, Ireland, Philippines and Ireland. His latest book, 365 Life Lessons at 40, is Amazon's #1 Hot New Release for Self-Help Books. He is launching his latest cooking show, Sugarless Me! by Dr Zam Cooking Show, made for YouTube and distributed all across multiple platforms. His upcoming book is a ground-breaking evidence-based reference, Science-based Living for Body, Mind and Soul (releasing end of 2022).
---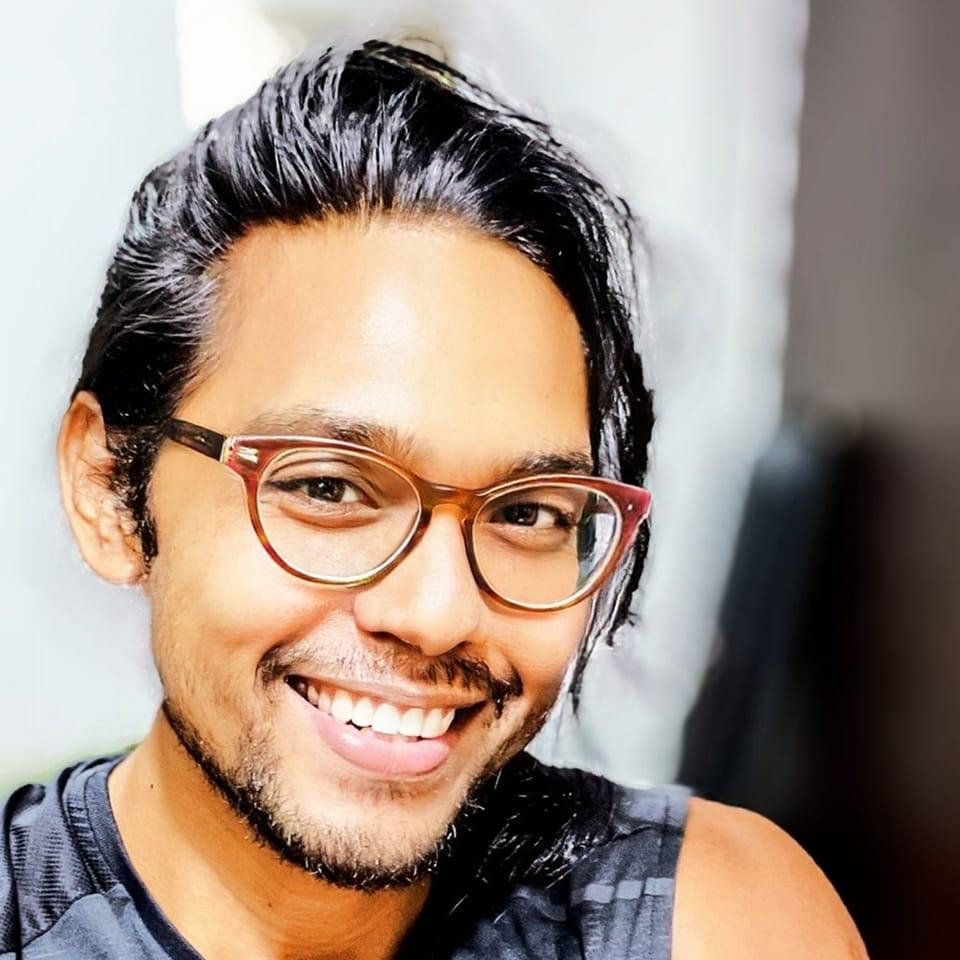 Dr Zam is a multi-award-winning polymath, educator, motivational speaker, human peak performance researcher, entrepreneur, social activist, life master coach, author of best-selling books, people developer and lifelong learner. He has embarked on several world-class doctoral studies in diverse fields such as social sciences and education, information technology, computer science and engineering, and because of his ground-breaking work, he has developed cutting-edge innovations that bring about impactful changes to tens of thousands of people in different industries.
Dr Zam is the author of the following books:
In collaboration and partnerships with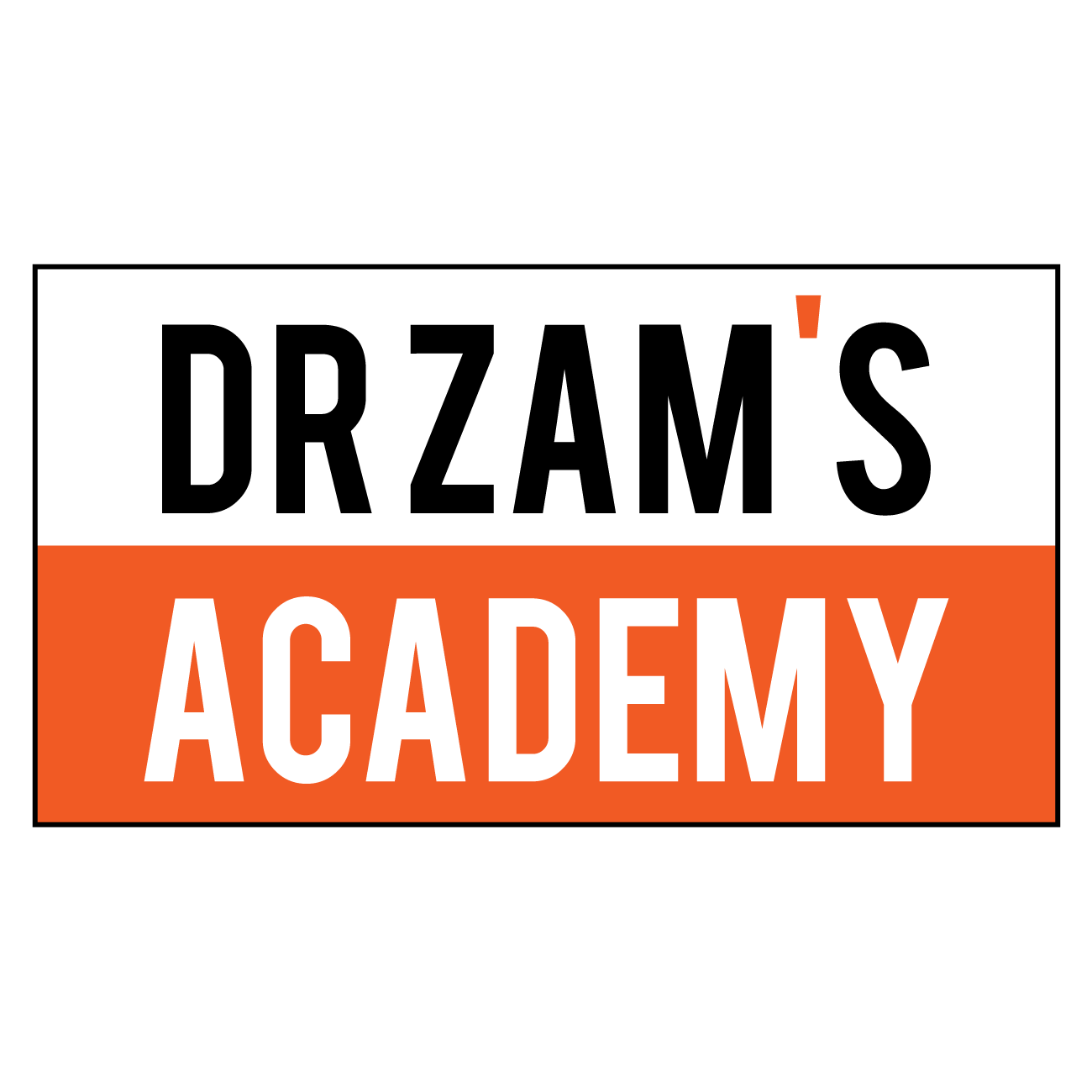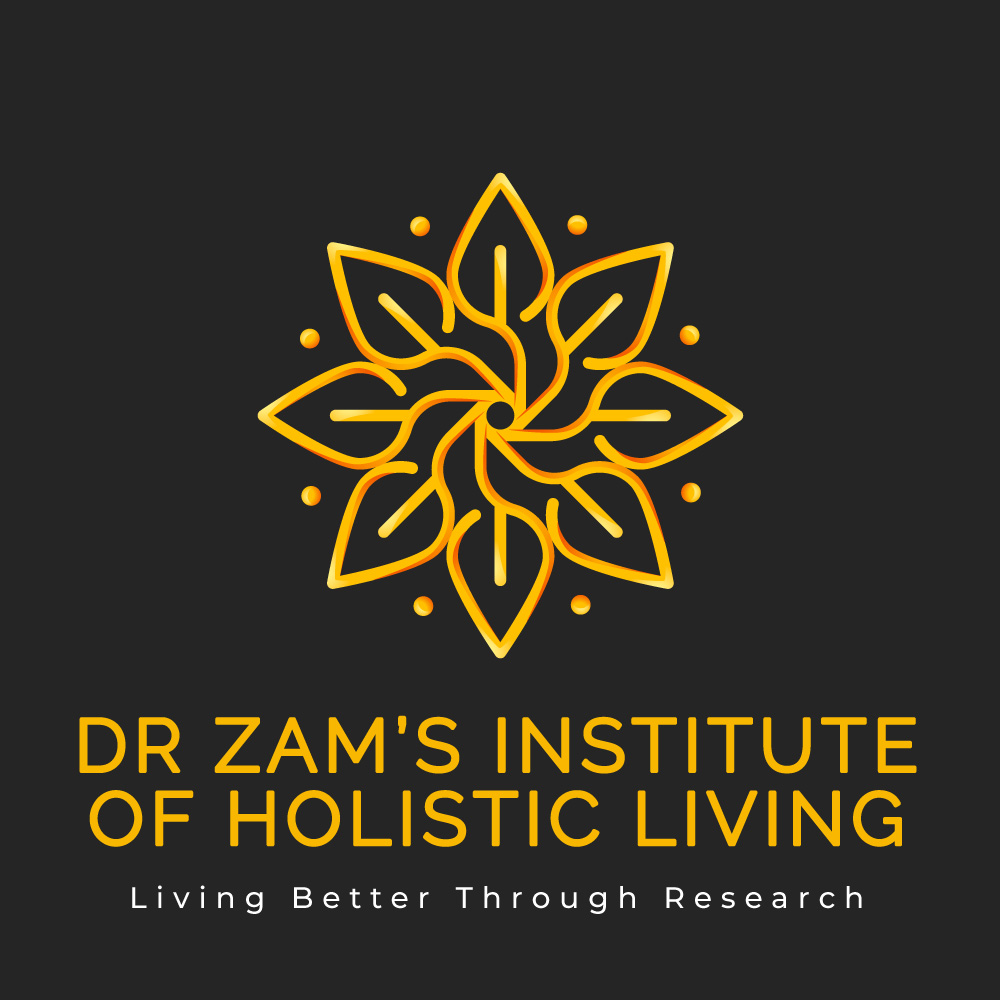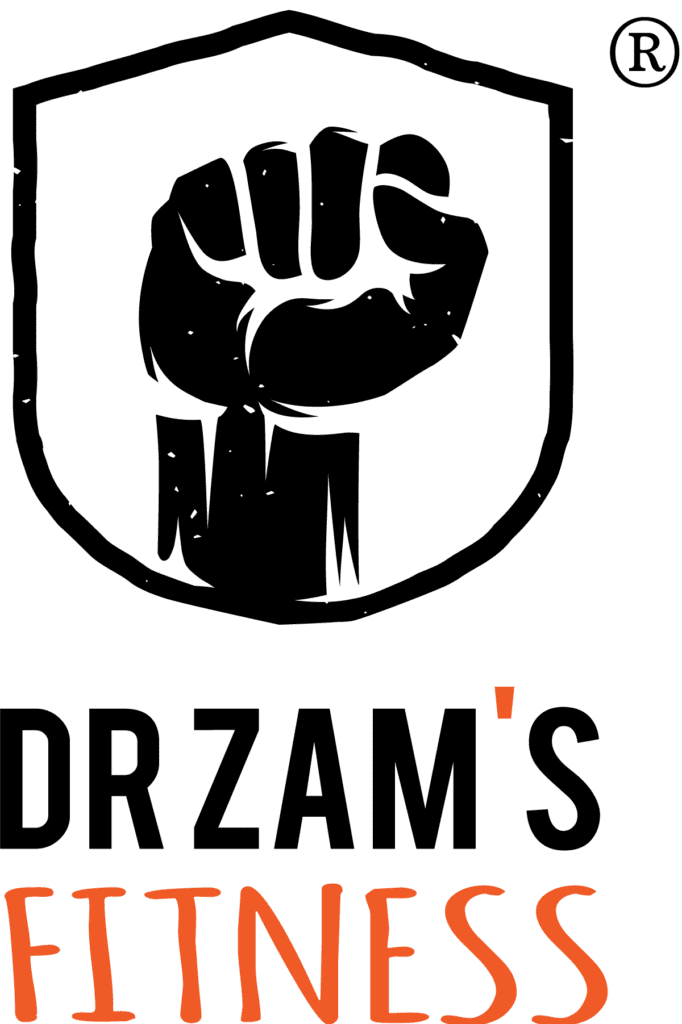 ---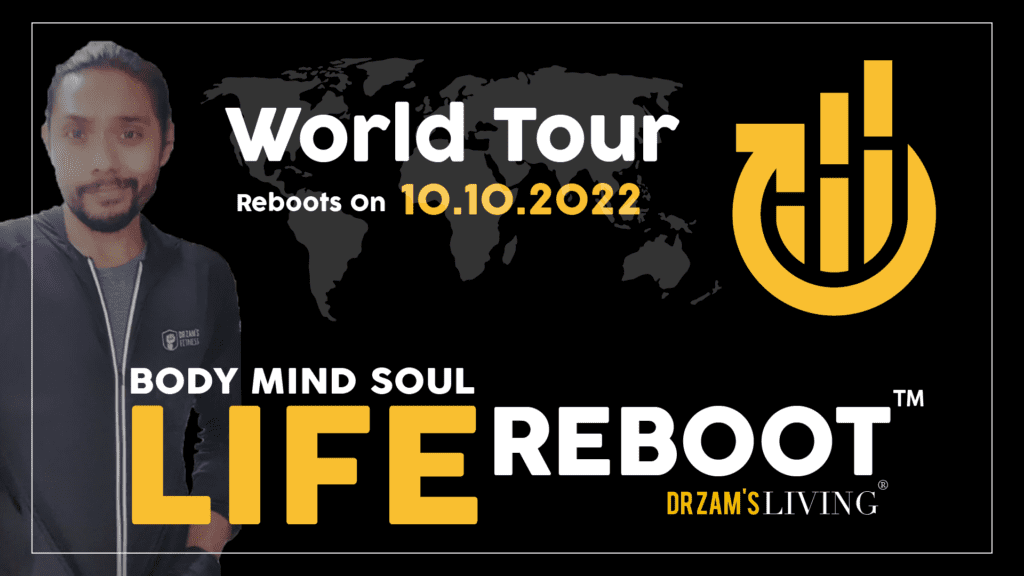 World Tour Reboots on 10.10.2022
Life Reboot for Body, Mind and Soul™
An international event for self-empowerment of people around the world, based on the Science of holistic living and behavioural psychology.
The Holistic Living Framework as published by Dr Zam in the upcoming book, 'Science-based Living for Body, Mind and Soul', looks at how the individual self is made up of the body, mind and soul, embedded in the sustenance of needs.
The next event will be in October 2022 (hybrid format) – Venue: Singapore 🇸🇬
Scheduled events around the world (hybrid format available for the worldwide audience):
Seoul, South Korea 🇰🇷 – December 2022
Dubai, United Arab Emirates (UAE) 🇦🇪 – March 2023
Las Vegas, USA 🇺🇸 – June 2023
Munich, Germany 🇩🇪 – September 2023
Kuala Lumpur, Malaysia 🇲🇾 – December 2023
Ottawa, Canada 🇨🇦 – June 2024
Bern, Switzerland 🇨🇭 – September 2024
Bali, Indonesia 🇮🇩 – December 2024
Brasília, Brazil 🇧🇷 – March 2025
Shanghai, China 🇨🇳 – June 2025
Delhi, India 🇮🇳 – September 2025
Bangkok, Thailand 🇹🇭 – December 2025
More details will be released closer to the event's date.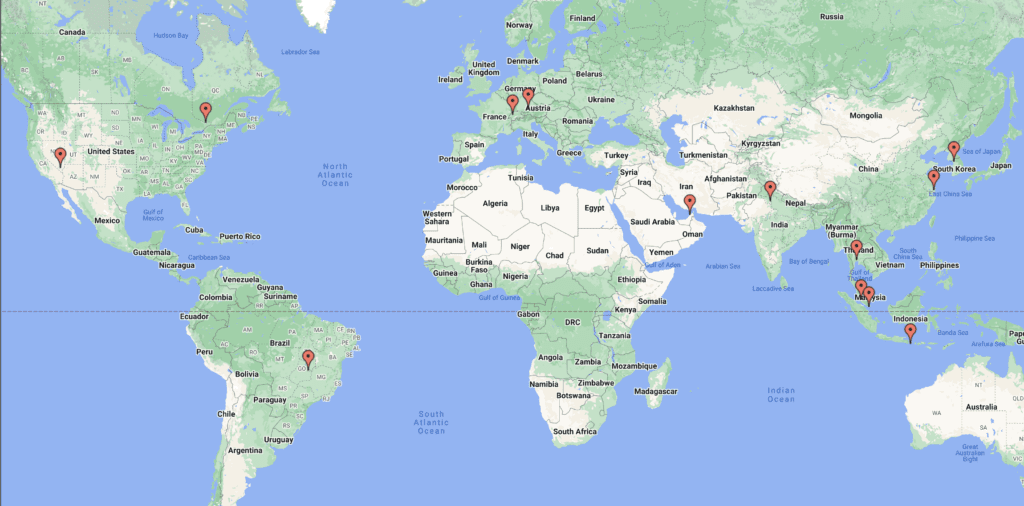 ---
Register to be notified first!
𝗖𝗼𝗻𝗻𝗲𝗰𝘁 𝘄𝗶𝘁𝗵 𝗨𝘀!