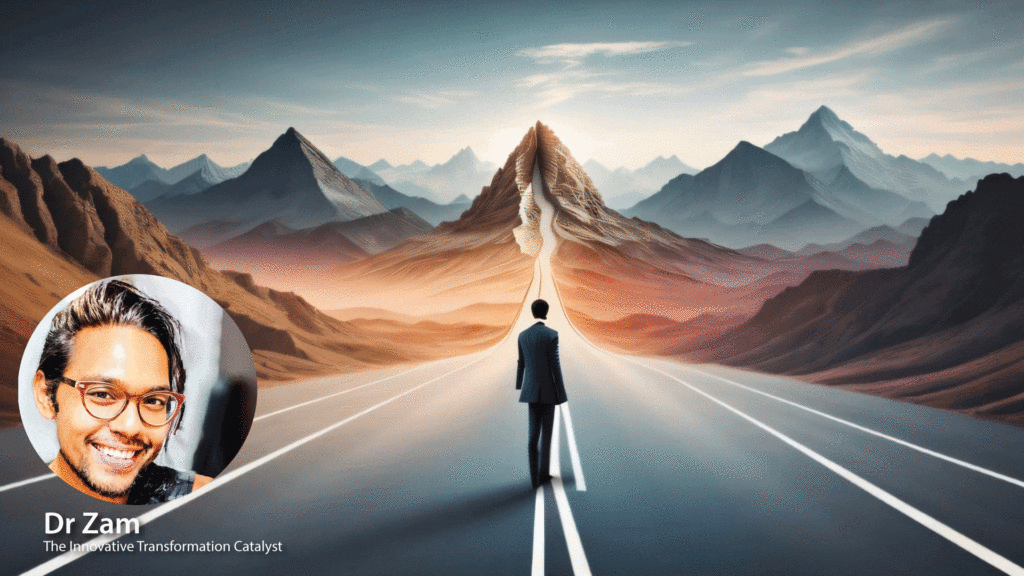 As we navigate the labyrinth of life, one of the most significant decisions we make is our career choice. This decision not only shapes our professional journey but also profoundly impacts our personal lives. The question that often arises is whether to tread the path of entrepreneurship or opt for employment. Both paths have their unique challenges and rewards, and the choice between the two is influenced by a multitude of factors, including personal values, aspirations, risk tolerance, and lifestyle preferences. This article aims to provide a comprehensive analysis of both career paths, drawing from the latest research and data to help you make an informed decision.
The Allure of Entrepreneurship
Entrepreneurship is often associated with freedom, creativity, and the potential for significant financial rewards. It offers the opportunity to bring innovative ideas to life, disrupt industries, and contribute to economic growth. Entrepreneurs enjoy autonomy, the thrill of building something from scratch, and the satisfaction of seeing their vision materialize. However, entrepreneurship is not without its challenges. It requires a high tolerance for risk, resilience in the face of failure, and a significant investment of time and resources.
The Stability of Employment
On the other hand, employment offers a sense of stability, regular income, and often comes with benefits such as health insurance and retirement plans. It provides opportunities for structured professional development, collaboration, and the chance to contribute to an organization's goals without bearing the brunt of the financial risk. However, employment may also come with its set of challenges, including job security, work-life balance, and the potential for job dissatisfaction.
Factors Influencing Career Choices
Several factors influence the choice between entrepreneurship and employment. A study conducted by Joyce et al. (2010) on Australian doctors' workforce participation found that job satisfaction, work-life balance, and close relationships with patients were significant factors influencing their career choices. Similarly, a study by Halcomb and Ashley (2017) on Australian primary healthcare nurses found that patient interactions, respect, teamwork, collegiality, and autonomy were the most satisfying aspects of their work.
However, the same study also highlighted the least satisfying aspects of their roles, including poor financial support and remuneration, lack of a career path, physical work environment, and time constraints. These factors can significantly impact the choice between entrepreneurship and employment.
Perceptions and Attitudes Towards Entrepreneurship and Employment
Perceptions and attitudes towards different career paths also play a crucial role in career decision-making. A study by Barber et al. (2018) found that 63% of medical students perceived general practitioners (GPs) to have lower status than hospital specialties5. This perception of lower status and a prevailing negative culture towards general practice influenced their career choices.
On the other hand, a study by Maioli (2016) on Generation Z (those born after 1995) found that this generation values a good work-life balance, flexible work environment, and is interested in non-routine tasks6. These preferences align more with entrepreneurship, suggesting a potential shift in career preferences among younger generations.
Conclusion
The choice between entrepreneurship and employment is a personal one, influenced by a myriad of factors. Both paths offer unique opportunities and challenges. It is essential to consider your values, aspirations, risk tolerance, and lifestyle preferences when making this decision. Remember, there is no one-size-fits-all answer, and the best choice is the one that aligns with your personal and professional goals.
References
---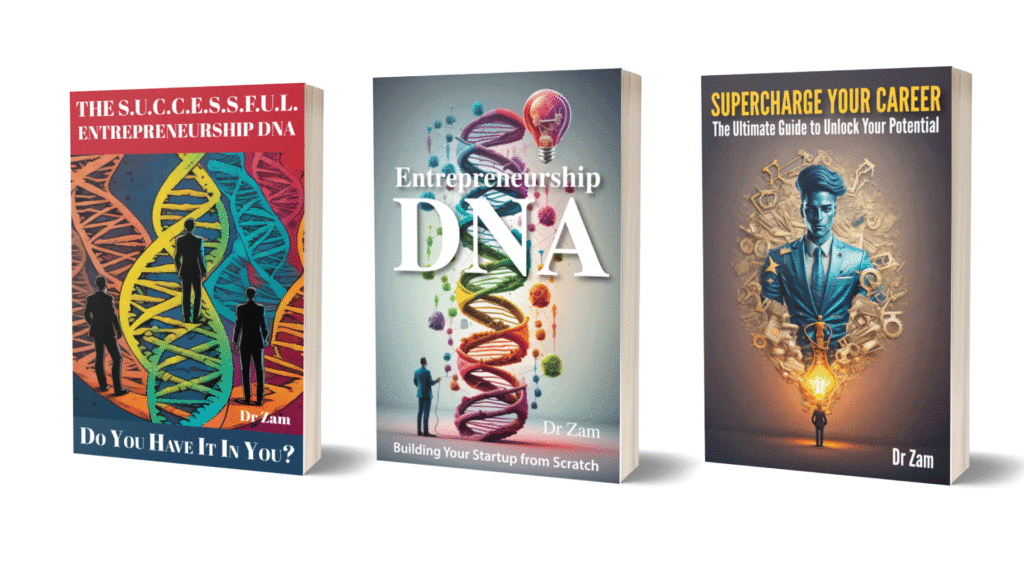 Introducing three powerful books for aspiring entrepreneurs and career enthusiasts:
"The S.U.C.C.E.S.S.F.U.L. Entrepreneurship DNA: Do You Have It In You?" by Dr Zam is a complete guidebook based on evidence and real-life success stories. This comprehensive resource equips aspiring entrepreneurs with the essential knowledge and actionable skills needed to thrive in today's competitive business landscape. Dr Zam outlines the "SUCCESSFUL" factors that contribute to entrepreneurial triumph, covering aspects such as skillset, commitment, creativity, financial management, and leadership. Through engaging anecdotes and expert guidance, readers will gain a deep comprehension of customer needs, market trends, and business operations, paving the way to entrepreneurial excellence.
"Entrepreneurship DNA: Building Your Startup from Scratch" by Dr Zam brilliantly codifies the elusive quality and skill set of successful entrepreneurs into a manageable guide. Part one delves into discovering and nurturing the entrepreneur within yourself, exploring both scientific and creative aspects of generating impactful ideas. Part two covers the journey of launching your startup, including team building, funding, and sales strategies. Part three delves into scaling and growth, leadership styles, and operational efficiency. The book concludes with real-world case studies, providing invaluable insights and a practical roadmap for entrepreneurial success.
"Supercharge Your Career: The Ultimate Guide to Unlock Your Potential" is an empowering resource for career enthusiasts. Dr Zam offers a comprehensive exploration of unleashing creativity, continuous learning, building self-confidence, fostering a support system, efficient financial management, fruitful connections, and effective leadership. The guidebook includes practical exercises, success stories, and a "SUCCESSFUL Entrepreneurship DNA Testing" questionnaire to help readers assess their likelihood of success. With targeted intervention strategies, readers can enhance their strengths and overcome weaknesses, ultimately paving the way to career excellence.
These books by Dr Zam are essential reads for anyone aspiring to achieve greatness in entrepreneurship or career development. Each book offers unique insights and practical advice to help individuals unlock their full potential and succeed in their chosen endeavors. Take the first step towards your goals today and embark on a journey of growth and success.
𝗖𝗼𝗻𝗻𝗲𝗰𝘁 𝘄𝗶𝘁𝗵 𝗨𝘀!